Depending on the campaign type, there may be a different order in how to to set up the campaign. Refer to the step by step guide below according to the type of campaign you want to set up.
App Install Campaign
What is an App Install Campaign?
If you select "App Install" as your Campaign Type, you can create a user acquisition (UA) campaign that targets new users (who have not previously installed the app). The purpose of an App Install Campaign is to show ads to new users that may install the new product.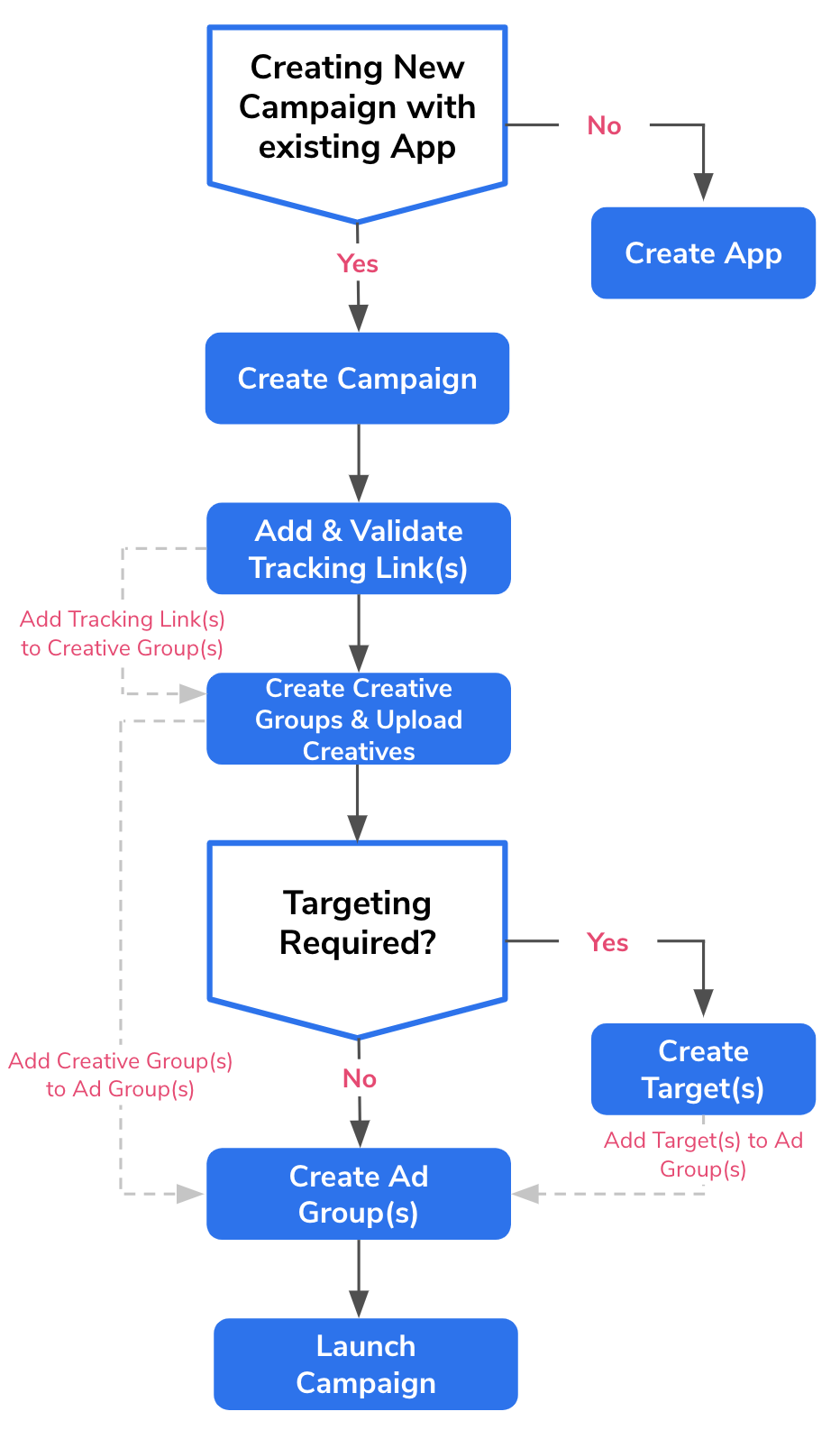 Re-engagement Campaign
What is a Re-engagement Campaign?
Re-engagement campaigns target users who have previously installed the app. You can set up a specific user group to target though a set list of ADIDs or target users based on the history of their in-app activity and only show ads to the users that meet your targeting criteria.