Ad Account Interface & Field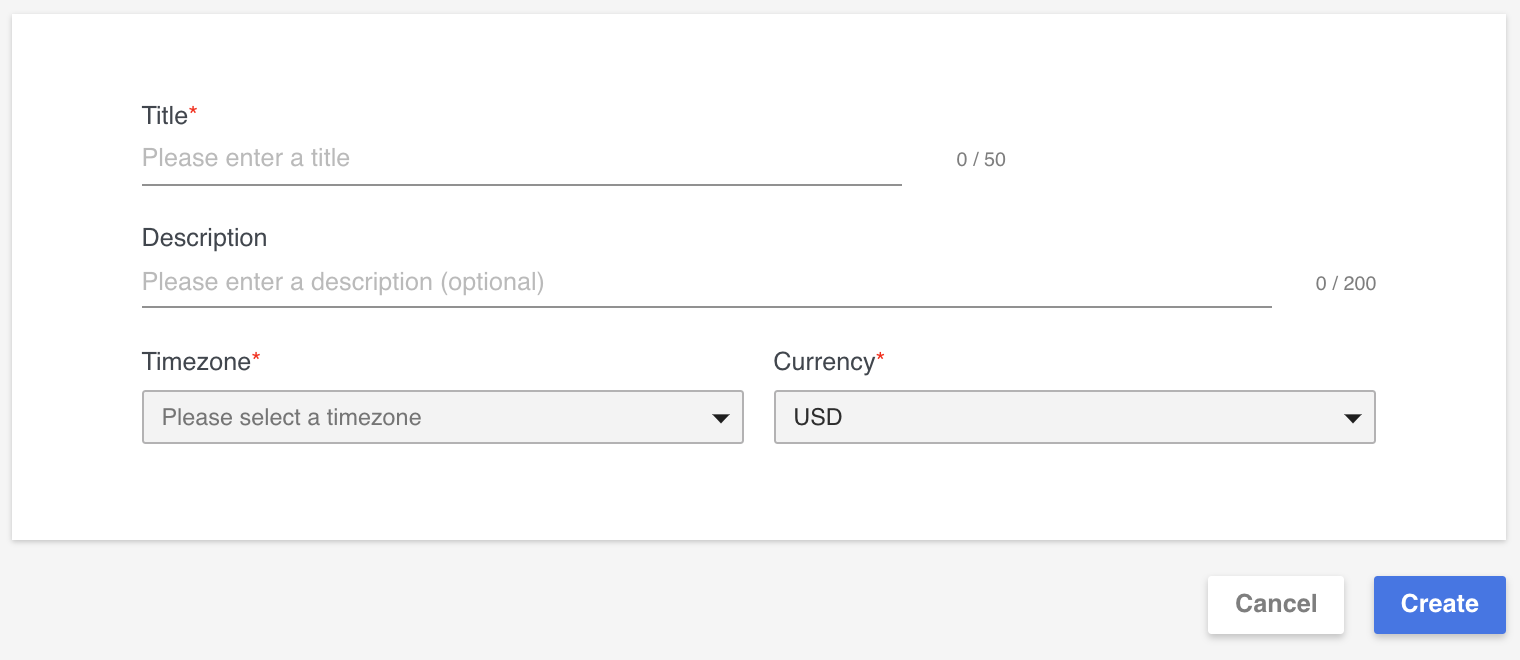 | | |
| --- | --- |
| Terms | Description |
| Title | The Timezone, Currency and Billing are set by each Ad Account. We recommend setting a naming convention and choosing a name that is easy to recognize because the Dashboard, Reporting and Troubleshooting will be done on an Ad Account level. |
| Description | You can add a description, in addition to the Title, if needed. |
| Timezone | The Campaign budget spending, Reporting and Billing will follow the set timezone. |
| Currency | You can choose between the following currencies: USD, KRW or JPY. |
Note: You cannot edit the Timezone or Currency once the Ad Account is created.
Create a New Ad Account
If this is your first time running a campaign on MOLOCO Cloud, start by creating an Ad Account. Skip this step if you are selecting an Ad Account that has already been created.
Go to the Home page.
Click the in the Ad Account drop down menu.
Select + New Ad Account.
Fill out the requested information and select Create to create a New Ad Account.
Important: Create separate advertisers if you need separate invoices per team or if you would like to set different timezones and currencies for different campaigns.