Moloco Dynamic Product Ad (DPA) is a personalized ad recommending the most relevant products for each user based on the user's in-app activity, leveraging our best-in-class machine learning engine. Moloco DPA can be used for e-commerce and content vertical apps, and performs best with re-engagement campaigns optimized for ROAS.
To start using Moloco DPA, reach out to your Moloco representative.
How does DPA work?
Forward in-app event data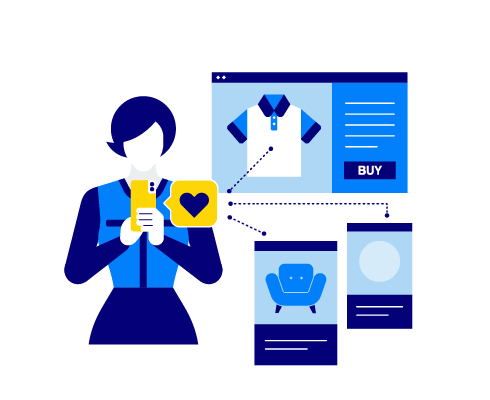 To recommend the most relevant items for each user, Moloco needs to understand the user behavior in an advertising app. For example, we need to receive the data about which products the user viewed, added to the cart, or purchased to show the products a user added to the cart but hasn't purchased yet in DPA.
Advertisers need to enable MMP postbacks to share users' in-app behavioral data with Moloco. Note that the product id must be included in the postback. Read DPA postback integration article for more detailed guides.
Build DPA with product feed information
DPA is formed with product feed information regularly updated by advertisers. A product feed is a data sheet containing product information such as product ID, title, image, landing page, and price. Moloco pulls product information from the feed URL advertisers provide and builds DPA creative assets with those. Refer to DPA feed integration article for more details.
DPA templates
We offer various DPA templates suitable for your app's vertical.
E-commerce
We have 3 HTML templates for e-commerce apps: Single-item, Multi-item, and Carousel. Additionally, image banners and native image creatives will be automatically generated with the single-item template to cover inventories that don't support HTML creatives.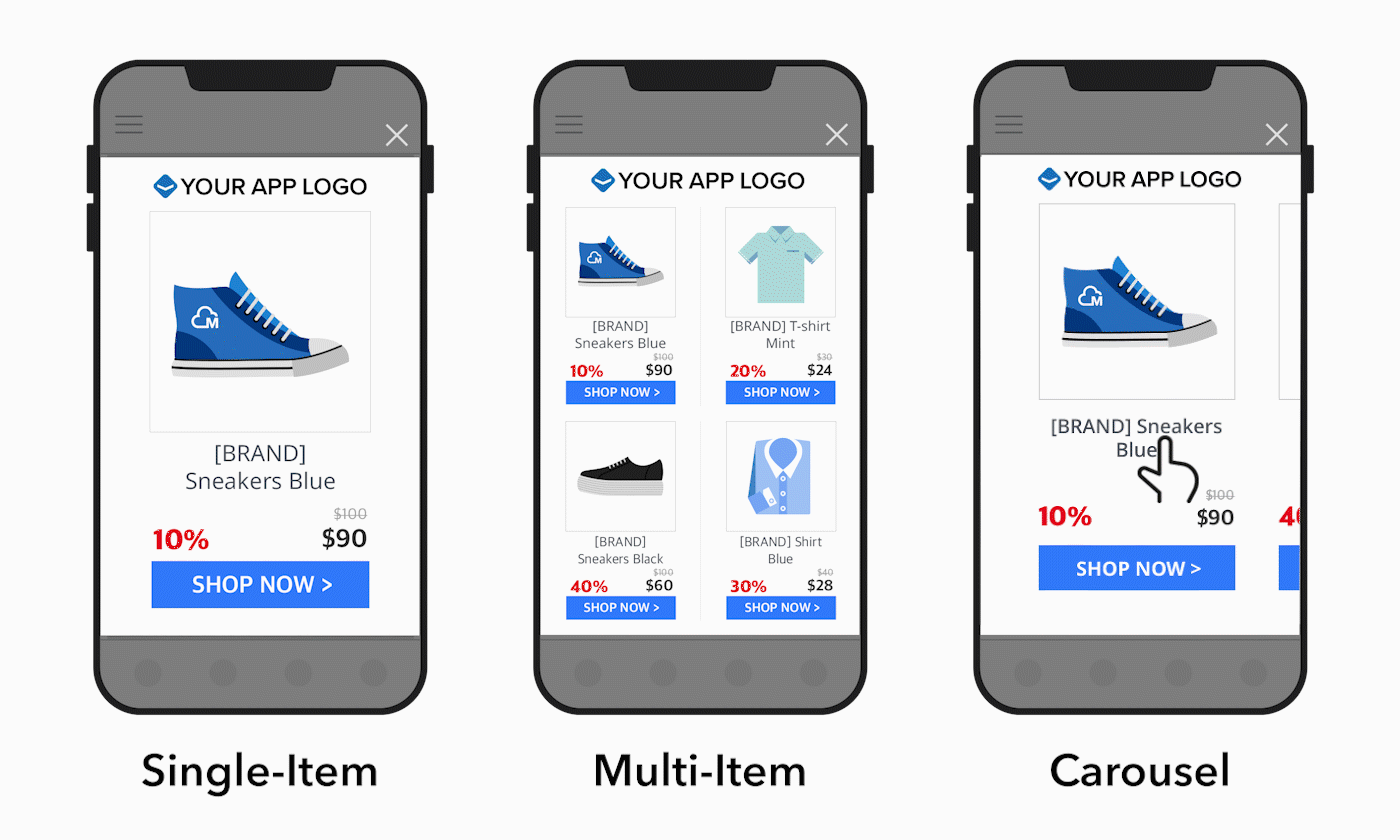 Content
The content template is for entertainment apps such as Webtoon or OTT apps. Since those apps usually don't have a unit price for each content, the content DPA template contains the title and genre of the content. Content Preview is an additional template available when advertisers provide a vertical preview image of the content. Users can scroll down the creative to preview the content.