Moloco Cloud DSP Release Note
There has been an update of features for Moloco Cloud DSP which has been released on May 18, 2022.
Design Update for the Campaign Edit Page
The overall design layout for the campaign edit page has been updated. The fields that are editable are now located at the bottom of the campaign edit page while the unchangeable fields remain at the top.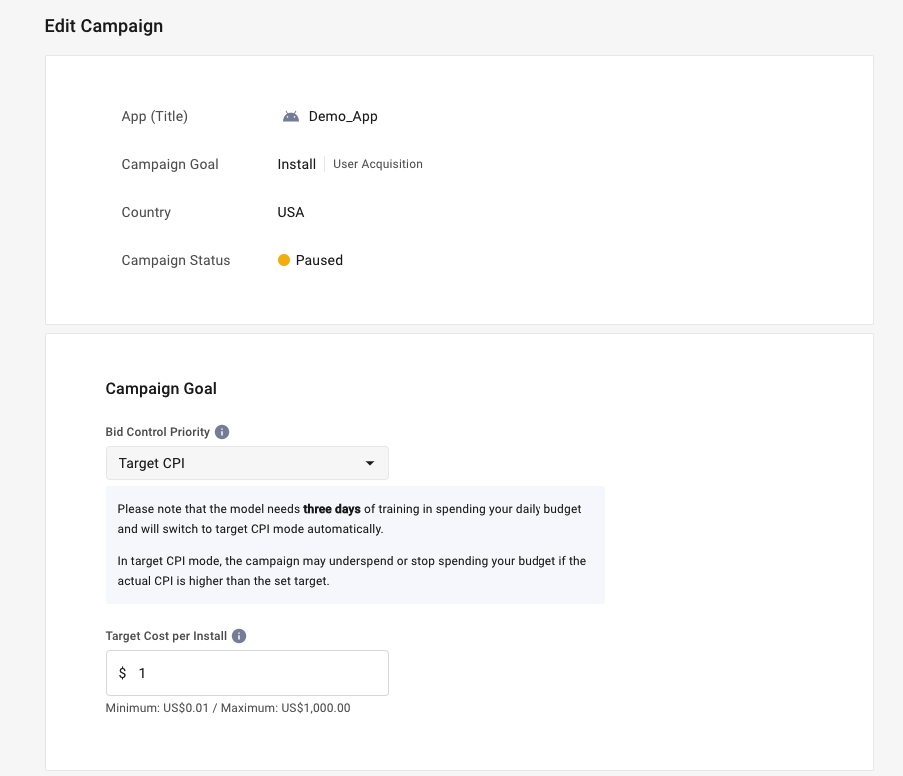 Our Moloco Cloud DSP team continues to strive to provide the best service with regular feature updates and improvements.
Thank you,
Moloco Cloud DSP Team