Moloco Cloud DSP Release Note
There has been an update of features for Moloco Cloud DSP which has been released on March 24, 2022.
Campaign Creation UX Revamp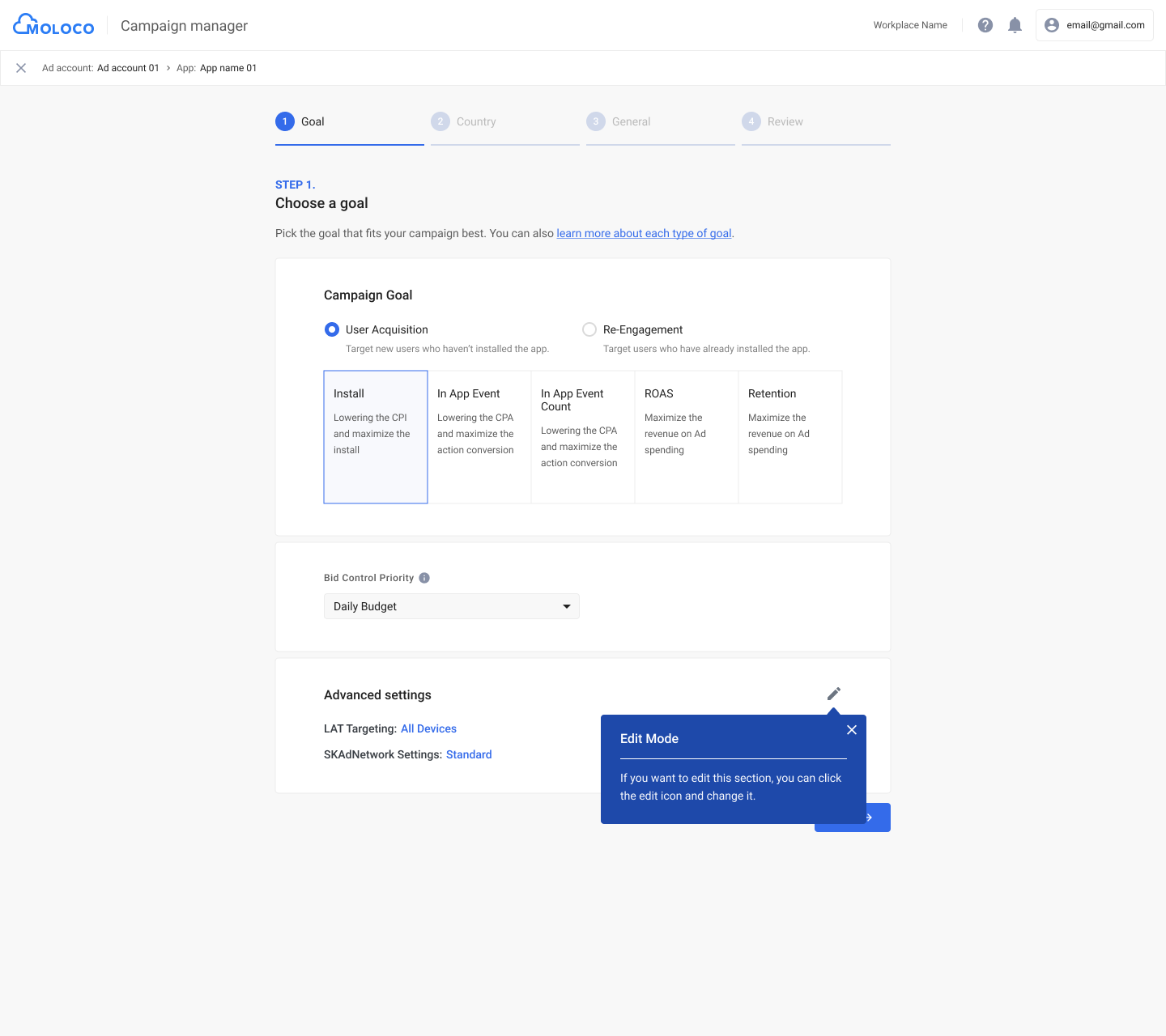 There has been a revamp of our UI (user interface) for our campaign creation settings to make it more intuitive and easier to set up new campaigns.


Similar setting options have been grouped together and separated by the following steps: Campaign Goal, Country, General, Review

The overall user flow has been updated to more efficiently set up your campaigns.

Selecting the app for the campaign is no longer required.
Default values for different settings are automatically recommended depending on the setting category so the user does not need to fill out each field.
A default ad group is now automatically created once a new campaign is set.

The campaign settings will be saved periodically while you set up the campaign and saved under drafts for the user to come back at any time to finish setting up the campaign.
For further details, please refer to our Campaign Settings article.
Left Navigation Bar Update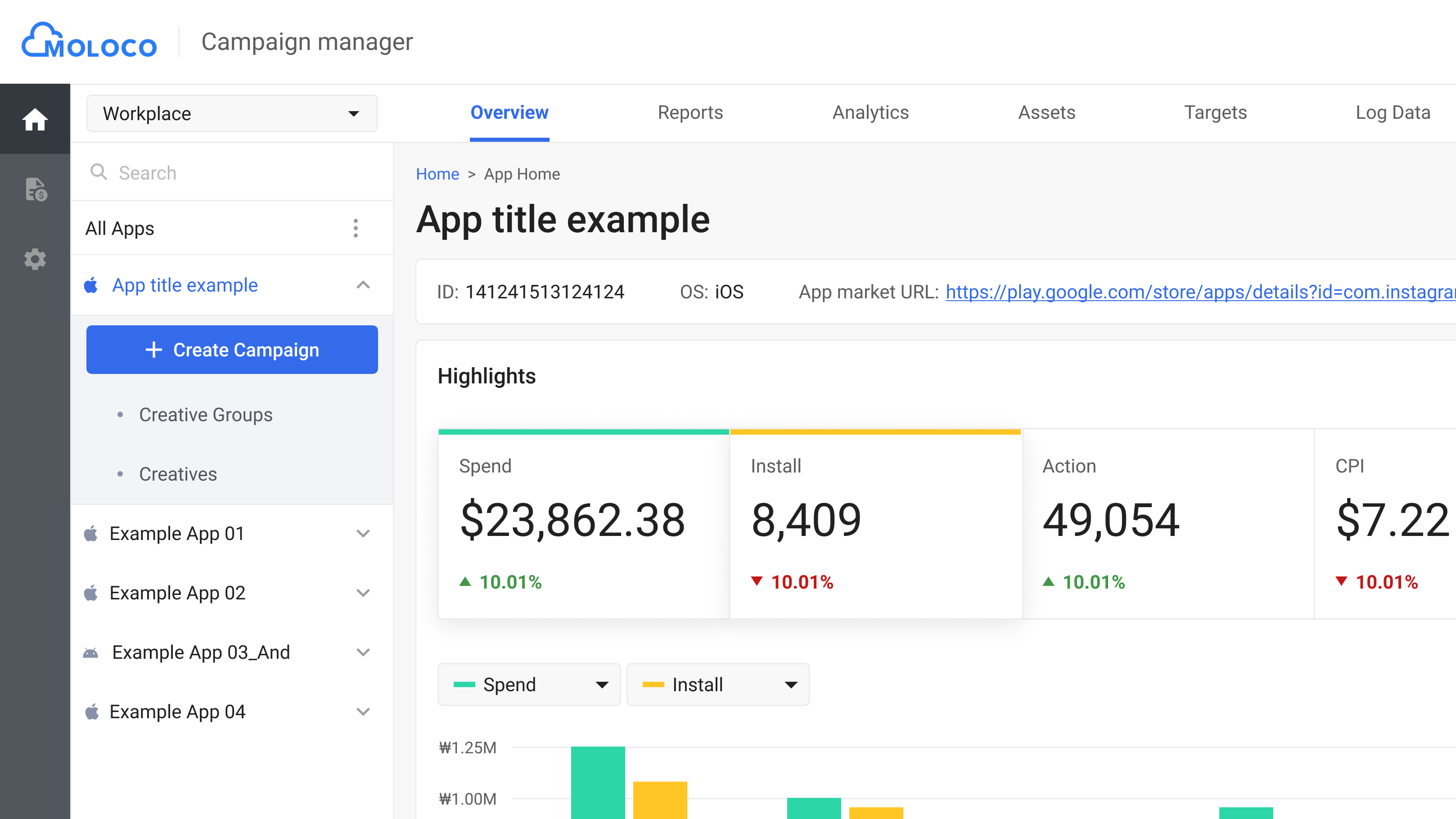 Campaign list has been removed from Left Navigation Bar.

Access to each App, which was difficult due to the accumulated campaign history list, has become faster

Campaign information for each app can be found on the App's home.
Weekly Budget Mode Support for Re-Engagement Campaigns
You may now use the weekly budget mode for re-engagement campaigns
Updated Default Impression Interval for Ad Groups
The new default impression interval has been updated from 12 hours to 1 hour for the ad groups of new user acquisition campaigns.
Our Moloco Cloud DSP team continues to strive to provide the best service with regular feature updates and improvements.
Thank you,
Moloco Cloud DSP Team