Moloco Cloud DSP Release Note
There has been an update of features for Moloco Cloud DSP which has been released on Feb 23th, 2022.
Campaign Status Update: "Ready" and "Scheduled"

New statuses have been added to display a more intuitive campaign status.




Ready: The status when the toggle switch is off but the campaign is ready to launch after being submitted. It will be converted to the "Paused" status once it gets to the start date.
Scheduled: The status when the campaign's start date is set at a future date with toggle switch on after the campaign has been submitted.
SKAN UX update for Install goal campaign with Target CPI mode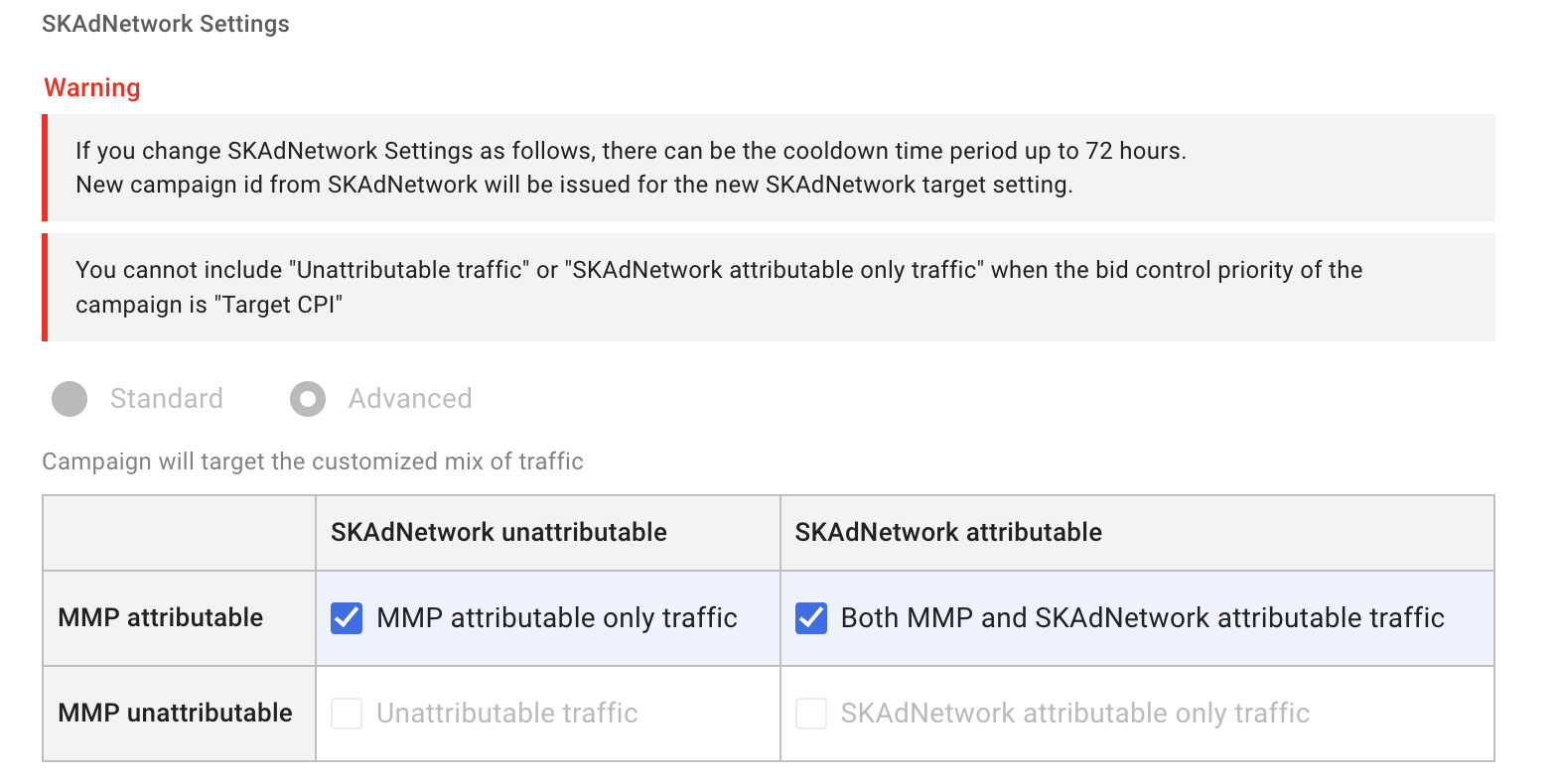 The default UI design, for when the Bid Control Priority of an Install Goal campaign is set to Target CPI mode, has been updated.
Only MMP attributable traffic can be targeted for the Target CPI mode. Please refer to this article for more detailed SKAdNetwork targeting information.
Our Moloco Cloud DSP team continues to strive to provide the best service with regular feature updates and improvements.
Thank you,
Moloco Cloud DSP Team