You can grant access to Moloco representatives to view your campaign data and configure measurement settings on your behalf. This guide walks you through how you can grant permissions on AppsFlyer's partner dashboard.
Step 1: Specify individuals to give access to view your dashboard.
From your AppsFlyer dashboard, click Permissions and toggle on Ad network permissions. You will see that the Moloco admin account is already added to the list. Use the Add team member button to add additional individuals you would like to grant access to.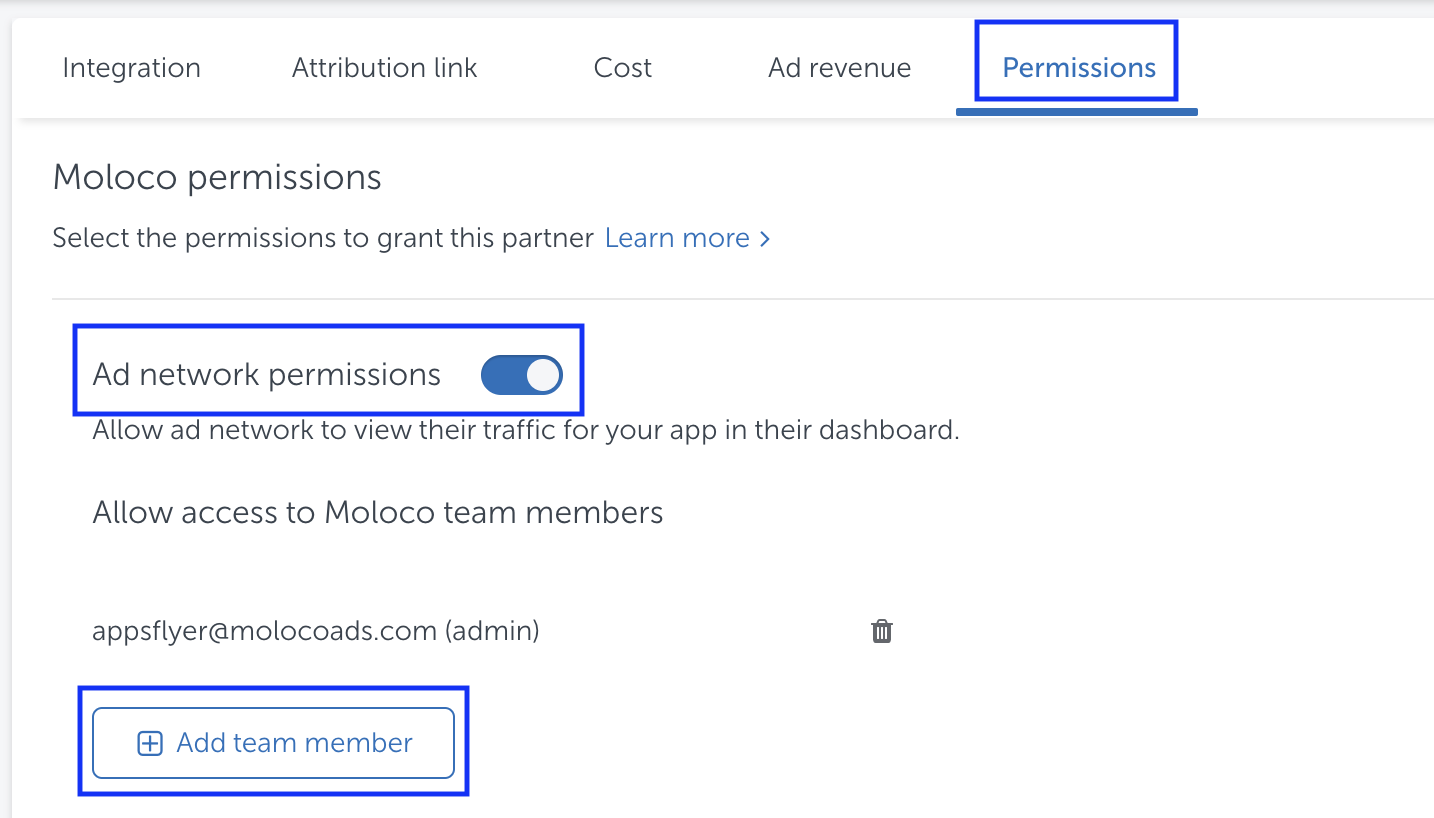 Step 2: Configure the scope of access.
You can toggle on or off the available options to specify the scope of access to give to the individuals you have added. To learn more about each option, see AppsFlyer's permission settings guide. When you are ready, click Save Permissions to save changes.
Important: To let your Moloco representatives access your dashboard, you must toggle on Configure integration and Configure in-app event postbacks. These toggles must remain on at all times.