Moloco Cloud DSP Release Note
There has been an update of features for Moloco Cloud DSP which has been released on December 15, 2021.



Creative UI Update
The UI has been updated and you can now upload Native and Video creatives more accurately and flexibly.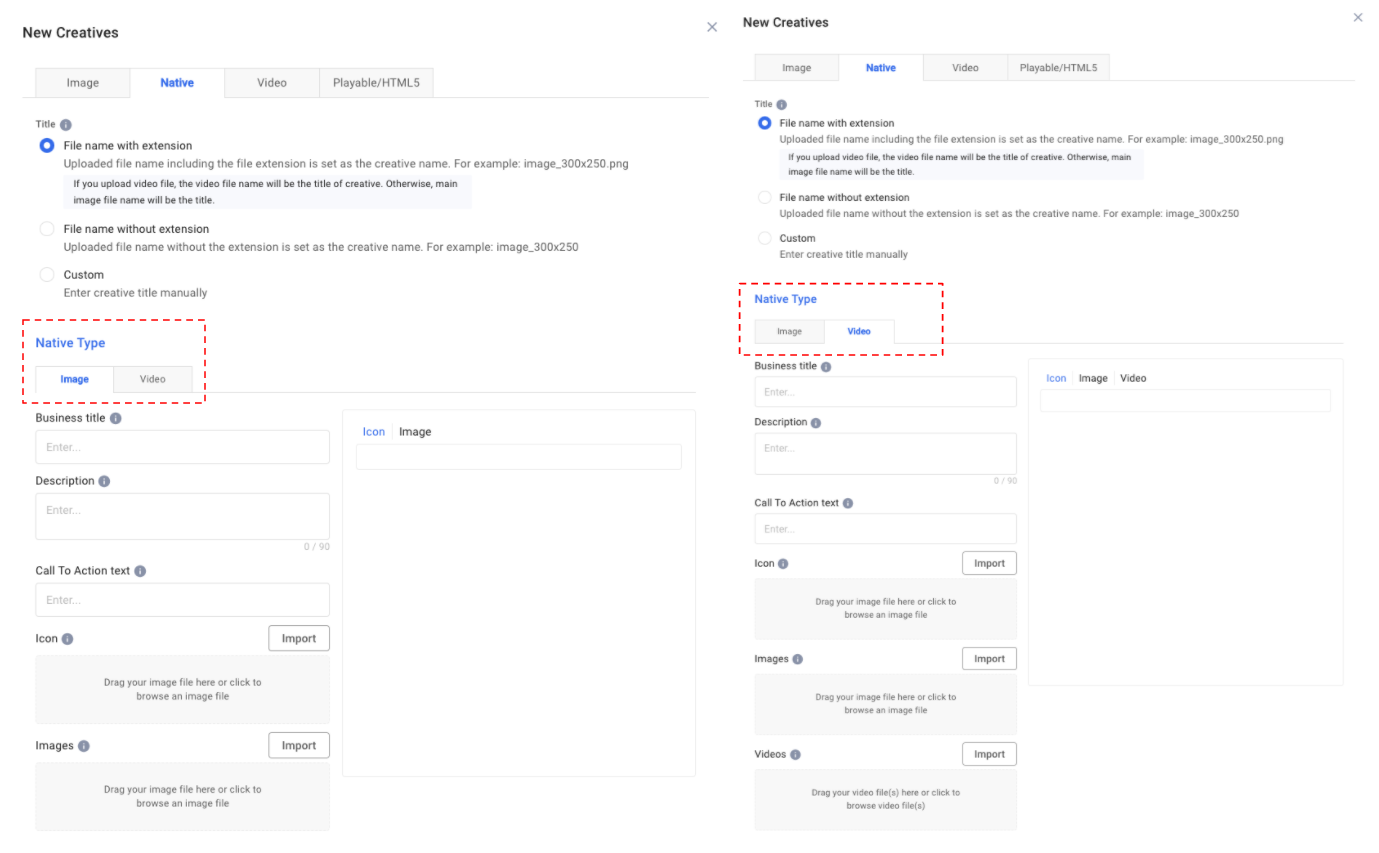 Native Image creative and Native Video creative can be uploaded on separate tabs.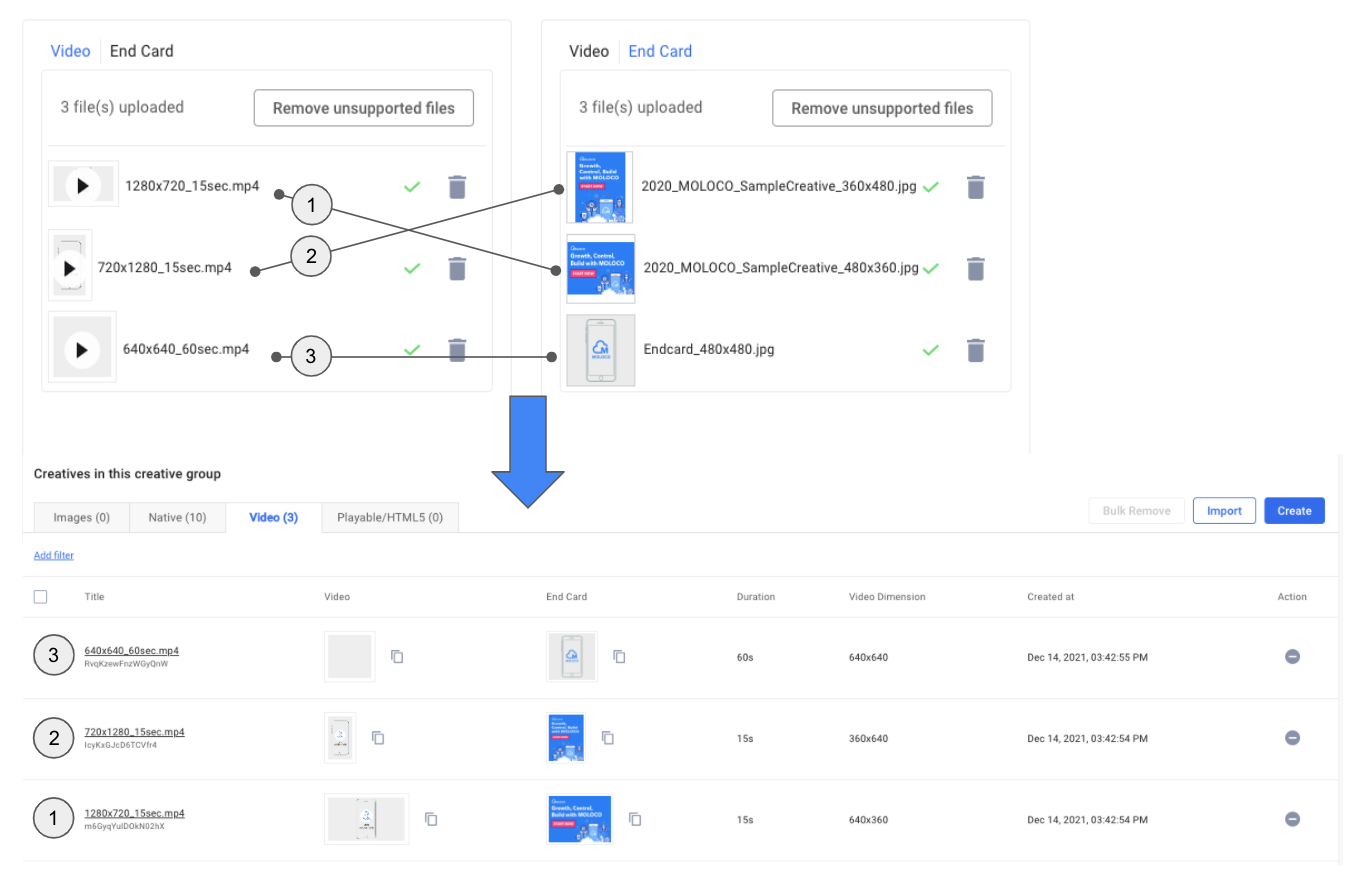 In Native Video and Video creatives, only one image for the end card can be registered, and the end card image file can be registered only in the same orientation as the video file (landscape, portrait, square).
When setting Native Video and Video creatives, multiple video files, and multiple image files can be uploaded at the same time. Upon uploading, it creates all possible combinations of Native Video or Video Creative are created.



Tracking Link UX Update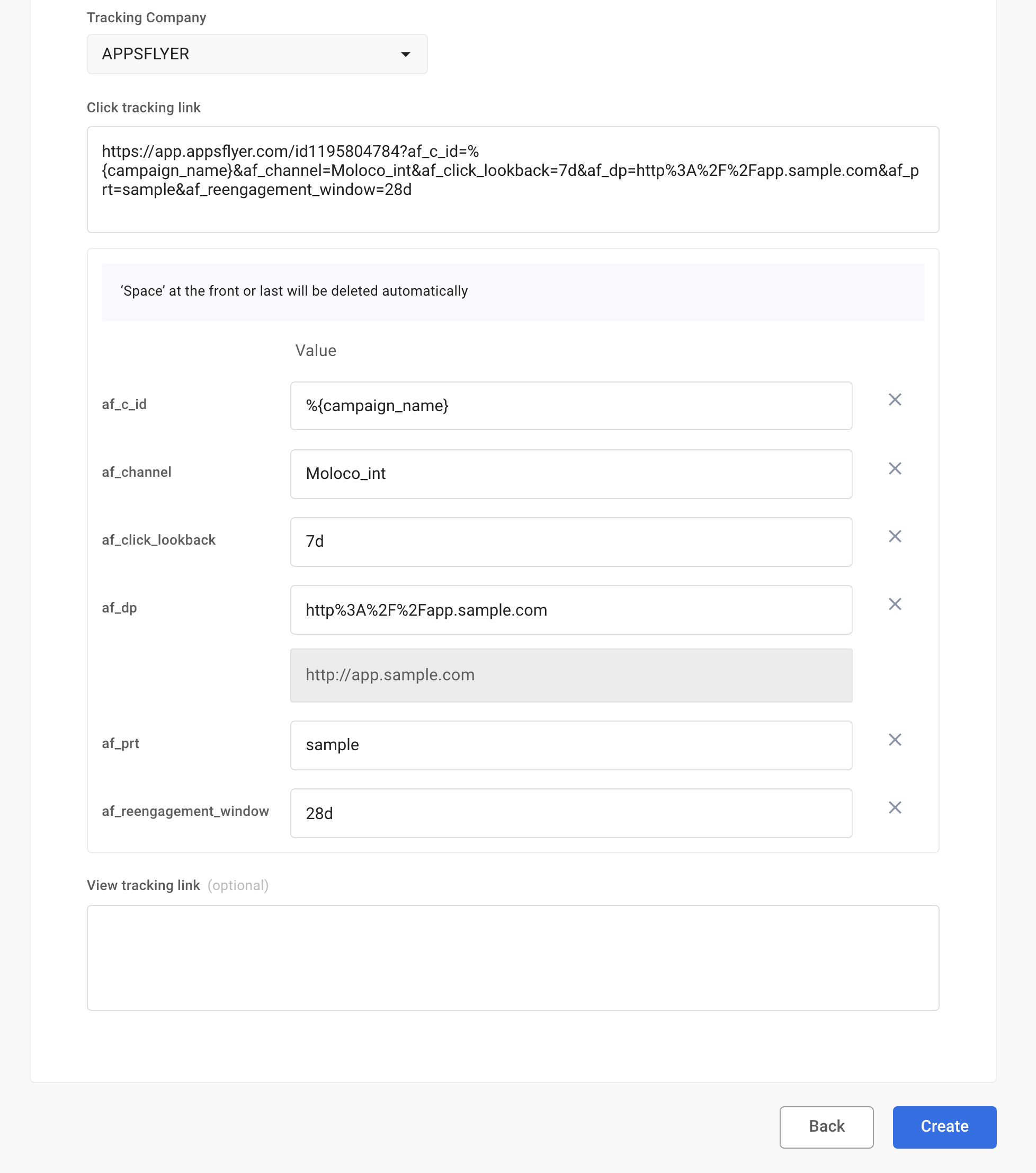 The tracking link input screen has been updated to increase the readability and comprehension of the user's link.
When you enter the value of the Tracking link, the system will automatically display each parameter and the parameter value separately.
If you edit the parameter value, the tracking link will be also modified, so you can edit the original link more easily.
Targeting UX Changes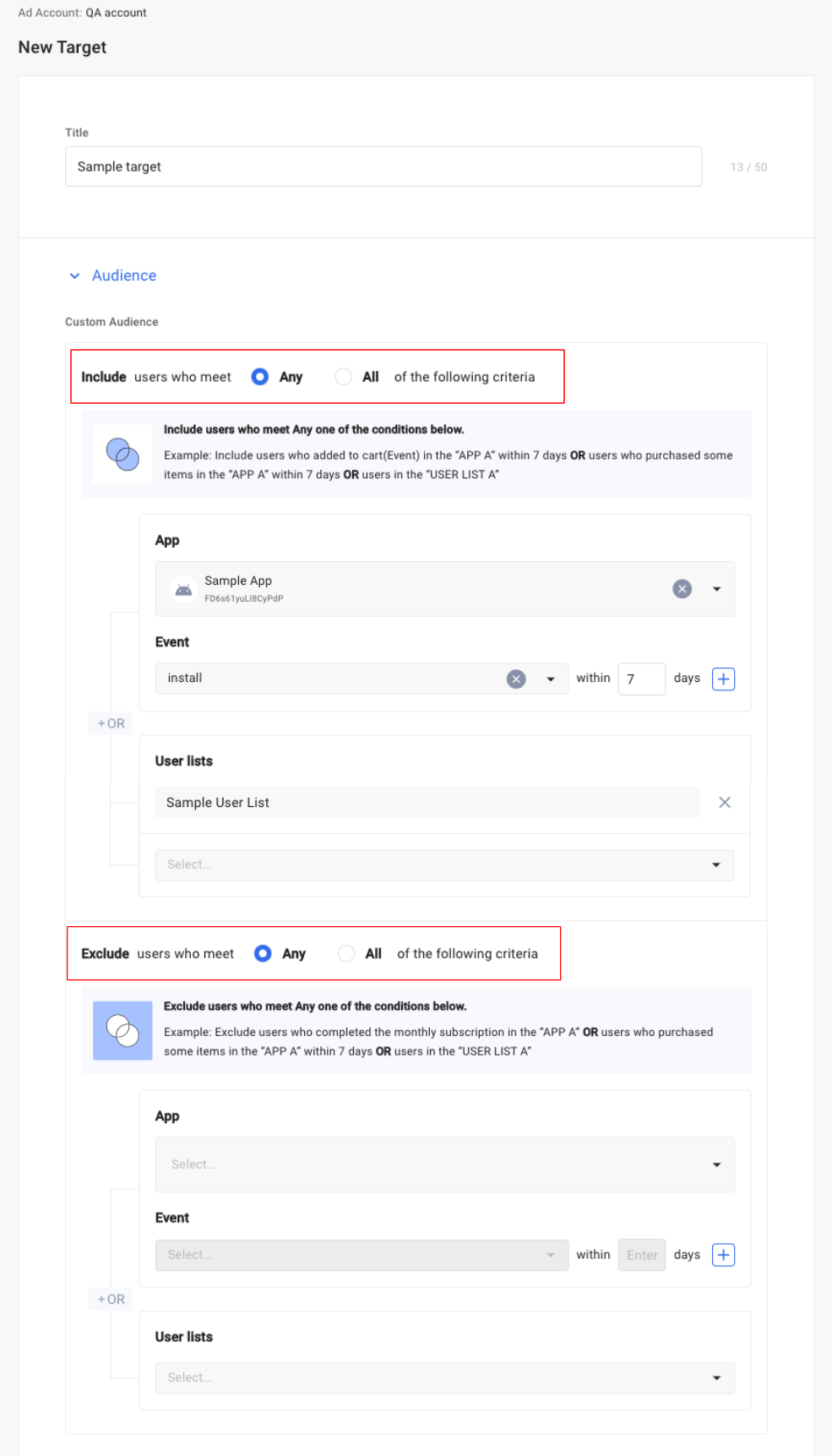 You can now set the details of Custom Audience on the Target creation page or the Campaign creation page.
You can combine 'App event' and 'User list' with more diverse conditions. (Include/Exclude, And/Or)



The Targets menu has been moved under the Assets menu.
Target-related terms on the UI have been changed. For further information, see the Help Center (link).



Initial Learning Status Update for Install Goal Campaign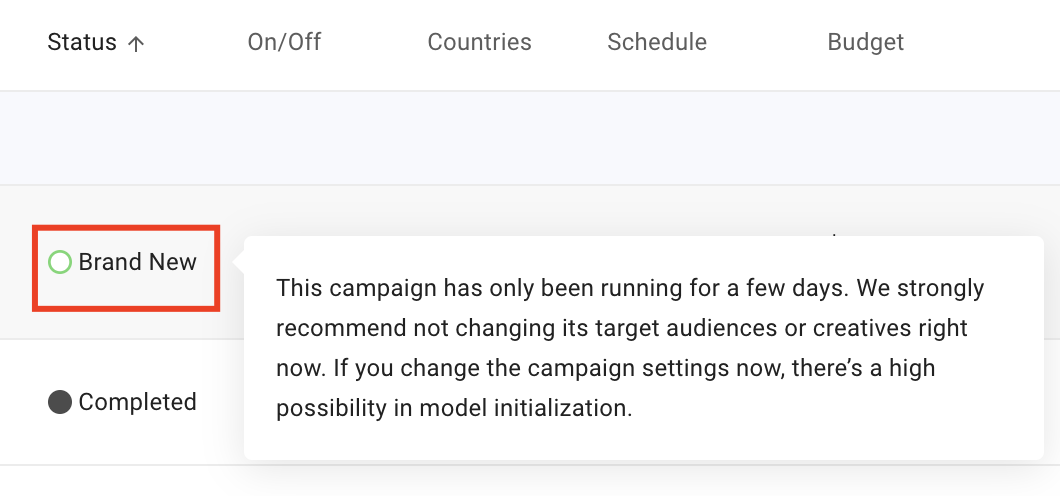 A status that identifies the initial learning stages of the Install Optimize Goal campaign has been newly added. In this status, we recommend not modifying campaign settings such as creatives and targets for stable initial learning of the campaign.
New status

Brand New: Initial learning stage within 3 days after the first launch of the campaign.
New: 4 days after the first launch of the campaign and within 7 days of the initial learning stage.
Appsflyer SKAdNetwork Conversion Value Integration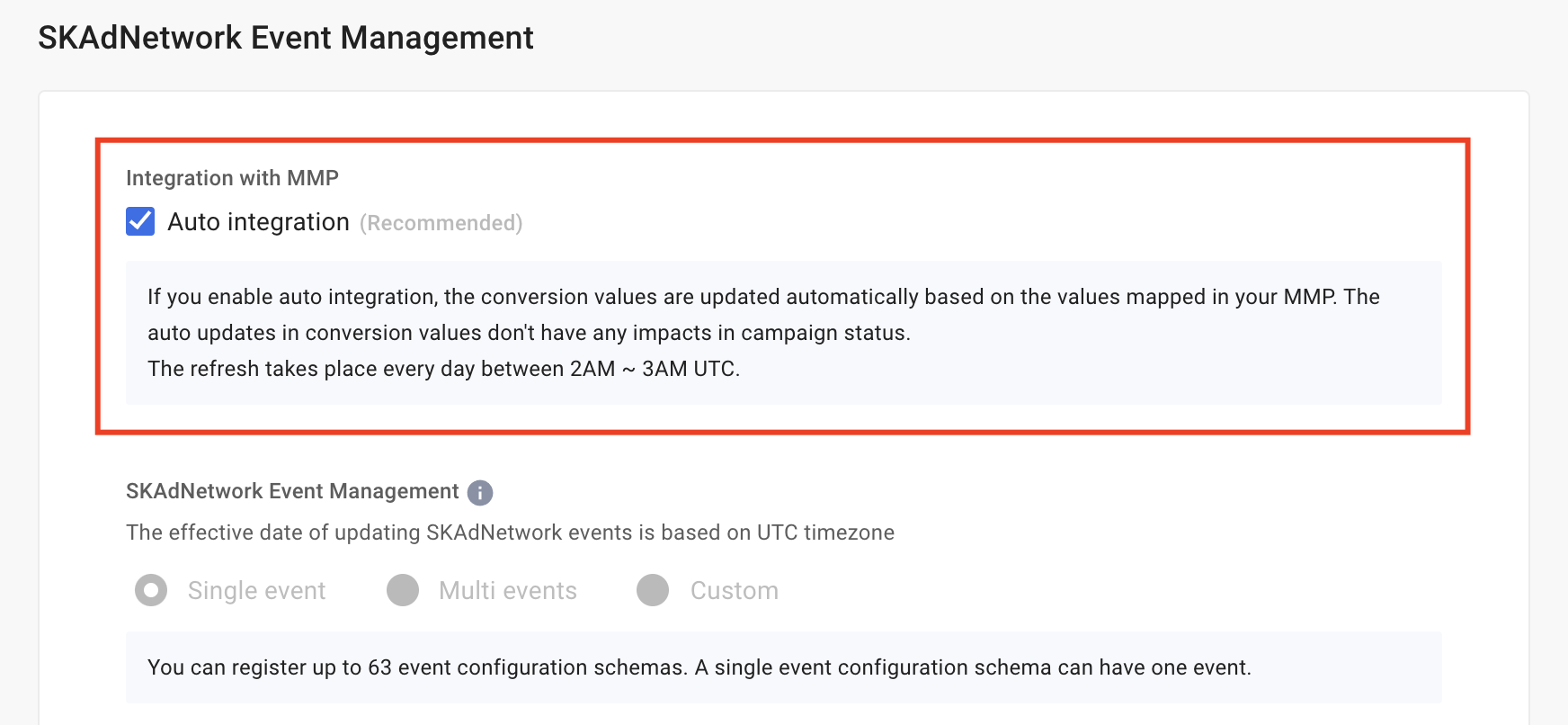 You can now choose to automatically integrate the Conversion values registered in the AppsFlyer system.
Conversion values will be updated regularly once a day in the Cloud DSP.



Content Rating Information Input Field

A field for entering content rating information registered in Google Play or App Store has been added when registering an app.


All the content rating of existing apps registered in the Cloud DSP has been automatically updated.
When registering a new app in the Cloud DSP, the content rating information registered in the Google Play or App Store will be set as default.

This information is used when bidding on some exchange partners.
Campaign Budget Percentage Update for A/B Test

You can now use entire campaign budget in A/B tests without percentage limitation.
Our Moloco Cloud DSP team continues to strive to provide the best service with regular feature updates and improvements.
Thank you,
Moloco Cloud DSP Team