Connect your Moloco ad spend to Adjust
Prerequisites
If you don't have access to Automate, please contact your Moloco representative.
Follow our Report Partner Integration guide and obtain your Token ID from your Moloco dashboard.
Step 1. Configure Moloco on Automate
Log in to your Adjust Account

, go to

MENU

>

Automate, located on the upper left-hand corner of the Adjust dashboard.


Click on Credential Management on your Adjust Automate dashboard.





Click on Molocoads and put Ad Account ID and Report Key.


Report Key: Your Token ID from Moloco (follow the instructions here to obtain it)

Ad Account ID:

Your Ad Account ID on Moloco dashboard





Step 2. Build your Ad spend report
Choice 1: Select reports that are already available by clicking on Default Report on the top middle. Once selected, click Filter and select Network in AD SPEND SOURCE dropdown.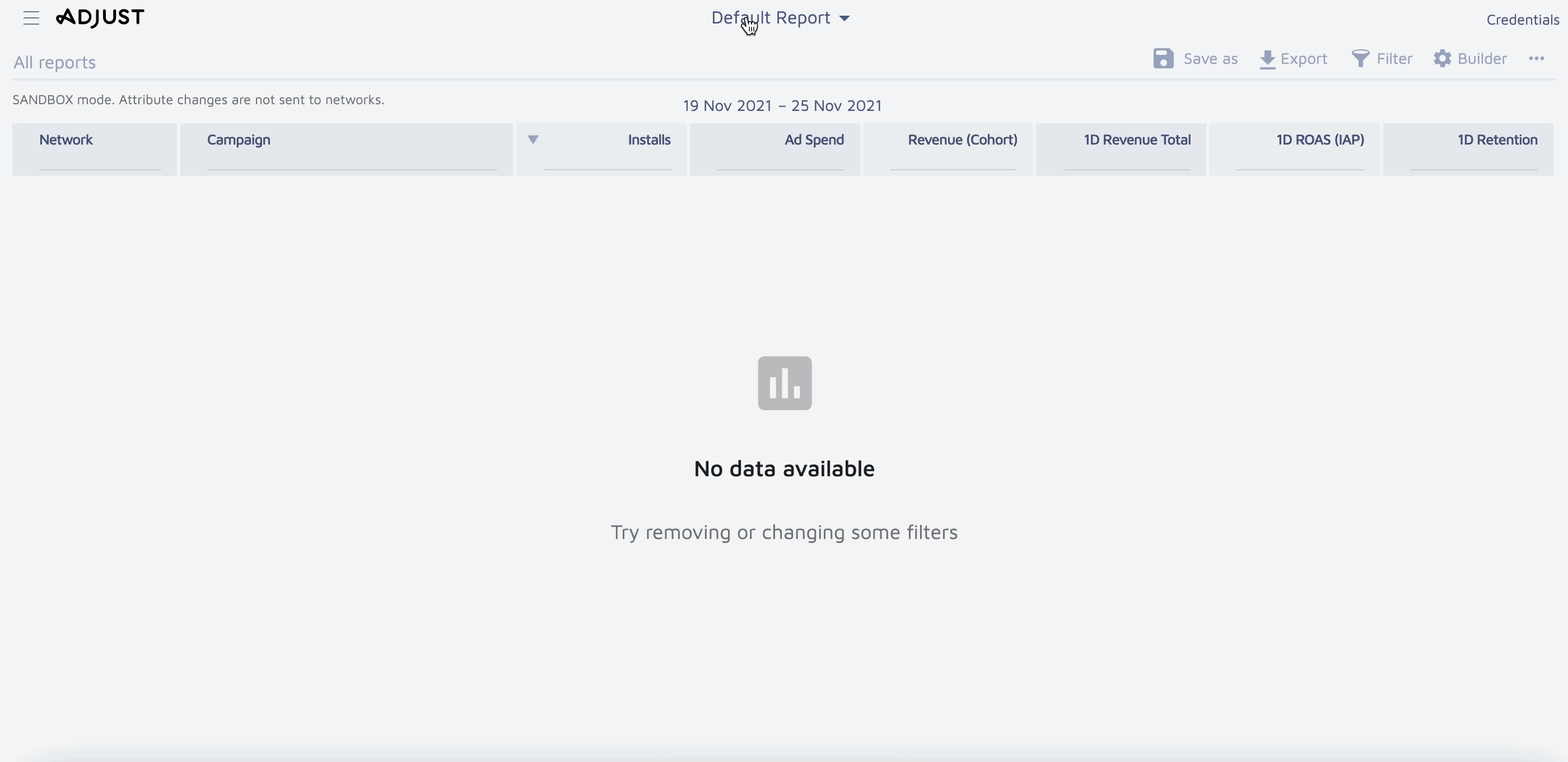 Choice 2: If you want to build a customized report, click on Builder and start building your report.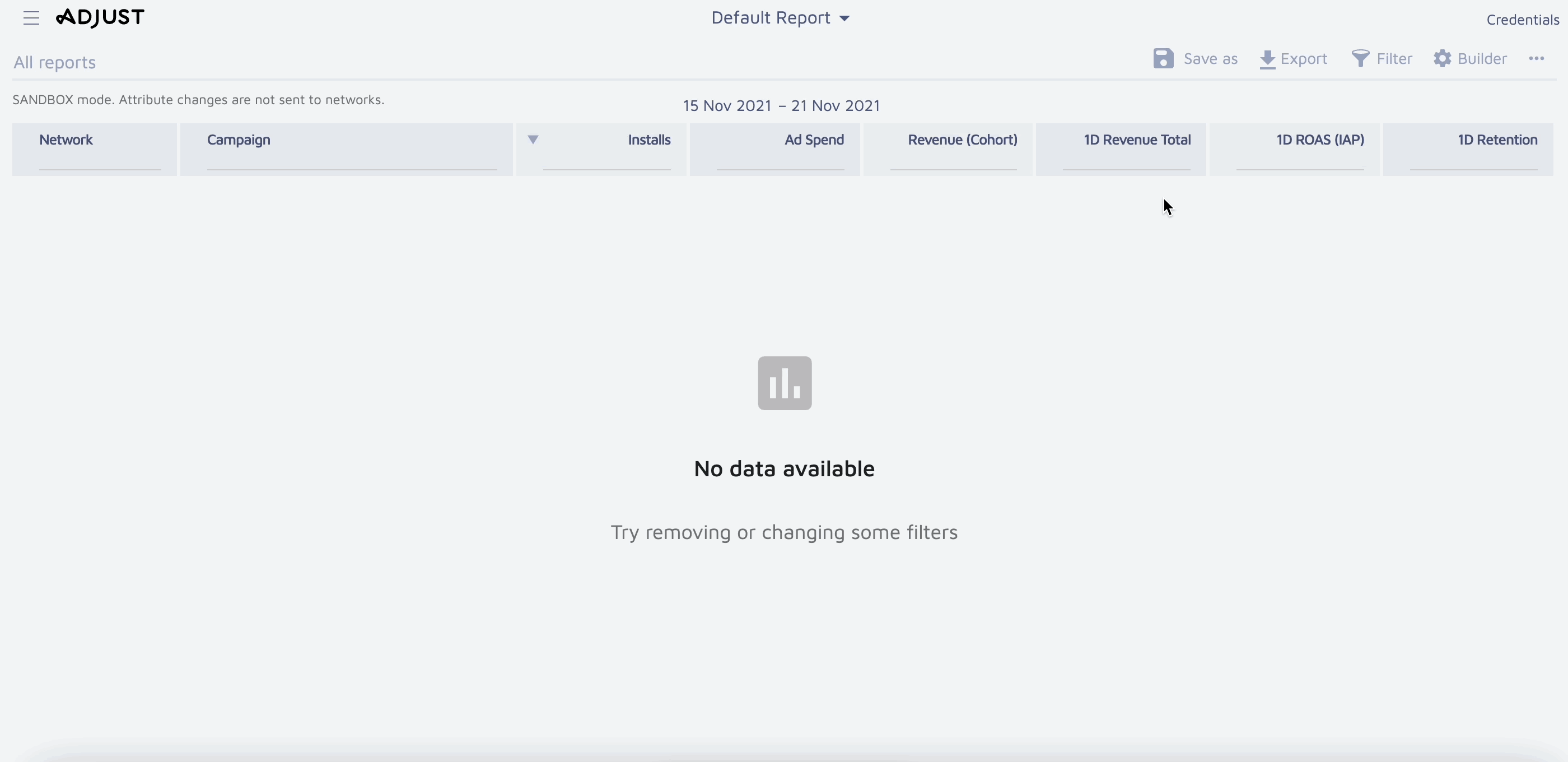 When building your report, check Moloco as PARTNERS, then select DIMENSIONS and DELIVERABLES KPIS of your choice.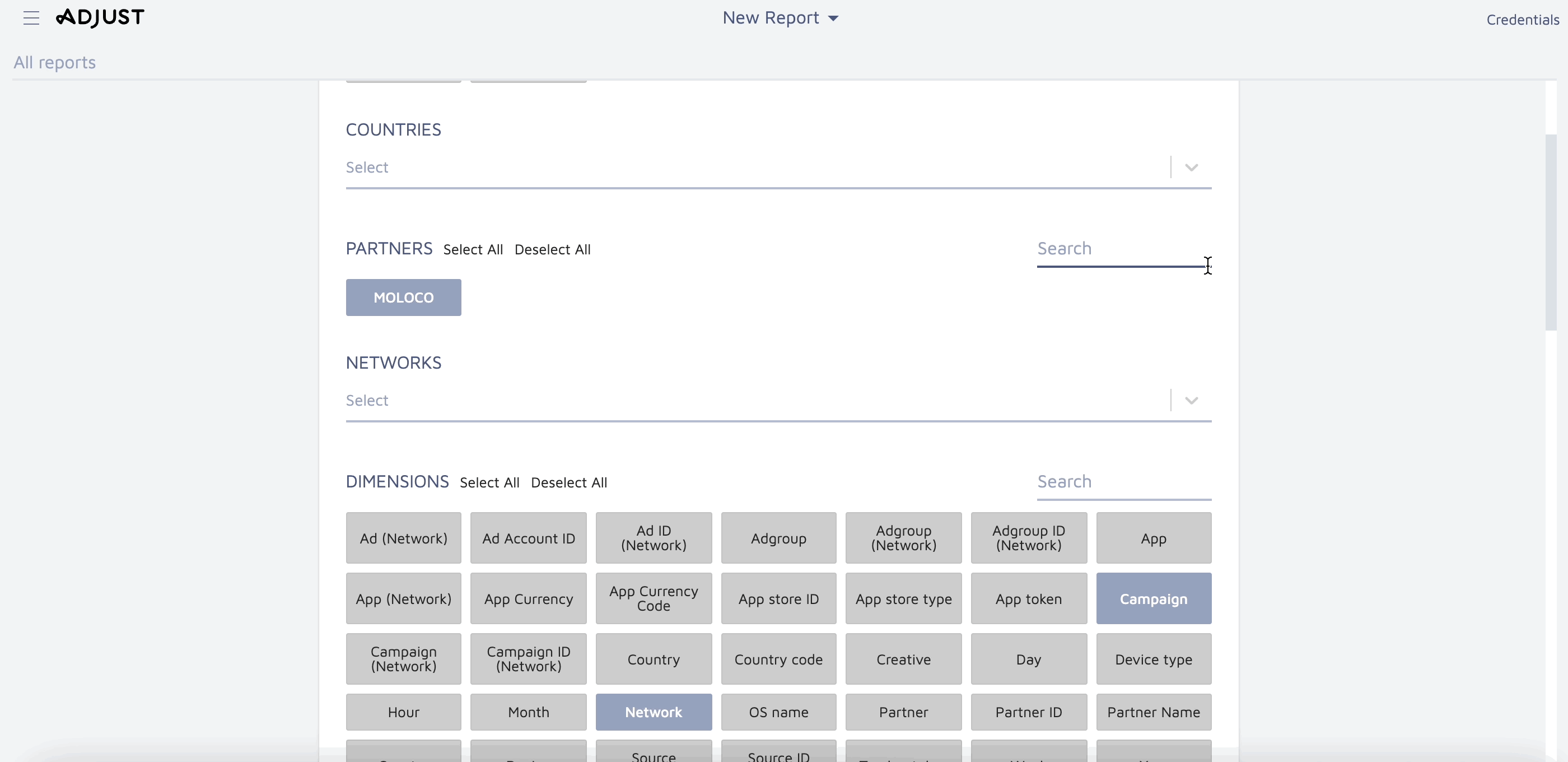 Note
The accurate data will always be available after a complete day.

Advertisers using both Ad Spend API and Report Partner integration are able to see both source data on Automate.