Moloco Cloud DSP Release Note
There has been an update of features for Moloco Cloud DSP which has been released on July 14, 2021.
New Features
SKAdNetwork Probabilistic Attribution Allowance Status
You will be able to check the SKAdNetwork Probabilistic Attribution Allowance status
The probabilistic attribution allowance is automatically updated depending on the probabilistic attribution settings configured in the MMP
In case the probabilistic attribution is enabled, "SKAdNetwork Attributable only" traffic will be considered as part of the "Both MMP and SKAdNetwork attributable traffic" group.

Updated Features
SKAdNetwork Event Management - Purchase Value Range (Revenue Buckets)
You can now register Purchase (revenue) Value Range when selecting the Single Event conversion value schema option in the SKAdNetwork Event Management settings.
In order to input the Purchase Value Range, the revenue value and the event used for mapping must be registered and linked to an MMP event.
The ROAS will be calculated based on the maximum purchase value set for each event and will be reported in the SKAN Analysis section.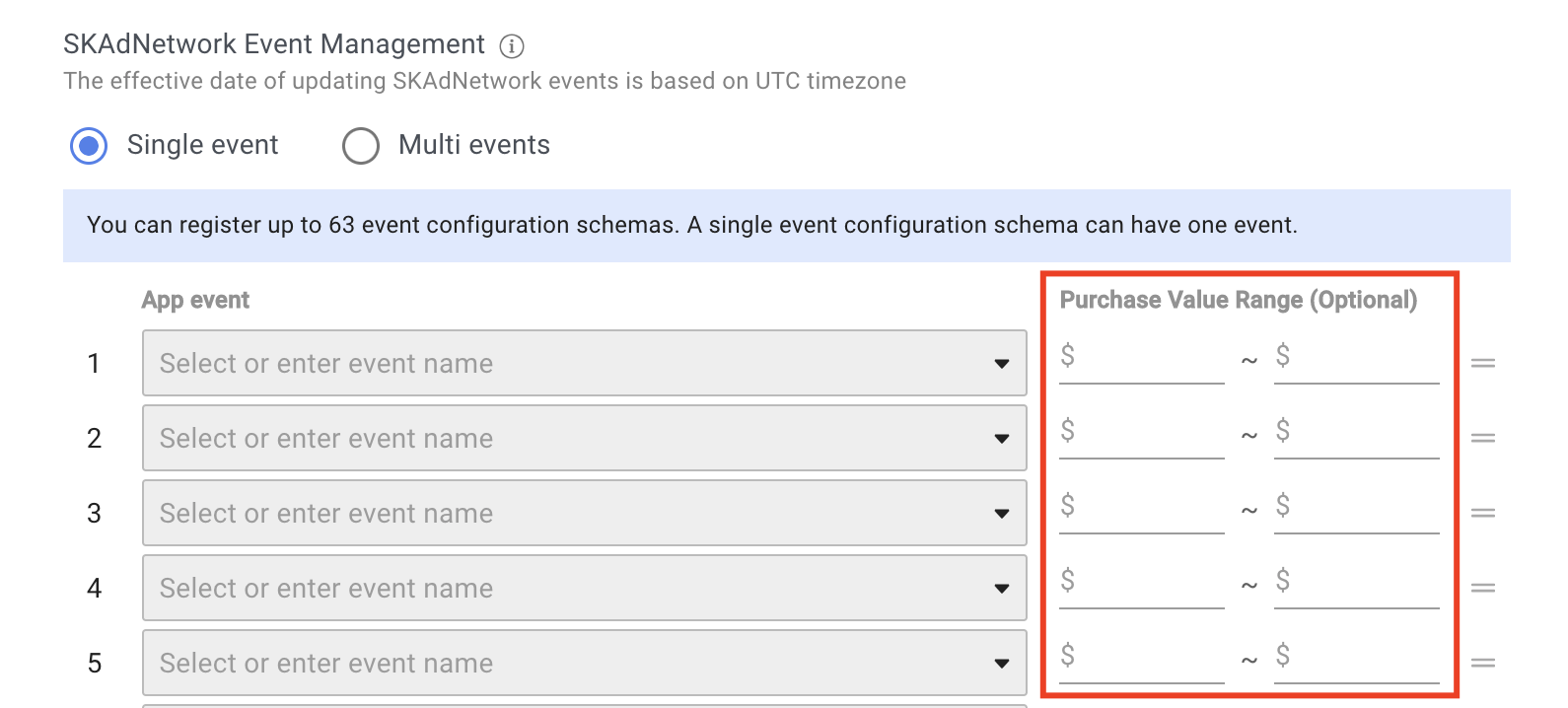 Our MOLOCO Cloud DSP team continues to strive to provide the best service with regular feature updates and improvements.
Thank you,
MOLOCO Cloud DSP Team