Moloco Cloud DSP Release Note
There has been an update of features for Moloco Cloud DSP which has been released on November 05, 2020.
New Features
Re-Engagement Event Reporting
You can now select the base event for the cohort analysis when creating a re-engagement campaign.

You can check the performance by Cohort ROAS Analysis and Cohort Action Analysis of the main selected event.


Help Center (Widget)
The help center widget has been added to MOLOCO Cloud.
Provided Features
The Help Center Widget supports the following functions:
English and Korean language support depending on the user's browser language setting

Search Help Center articles directly through the widget

Directly report an issue or request support from MOLOCO Cloud's support team by clicking Contact Us.

How to Use
Refer to the following steps on how to open and use the widget
Click the Help Center button in the upper righthand side of the screen.

Click Get help to open the widget.

Feature Updates
Creative Preview
The creative analysis now provides a preview of the creative
Creative formats that can be previewed are Images, Videos and Native Images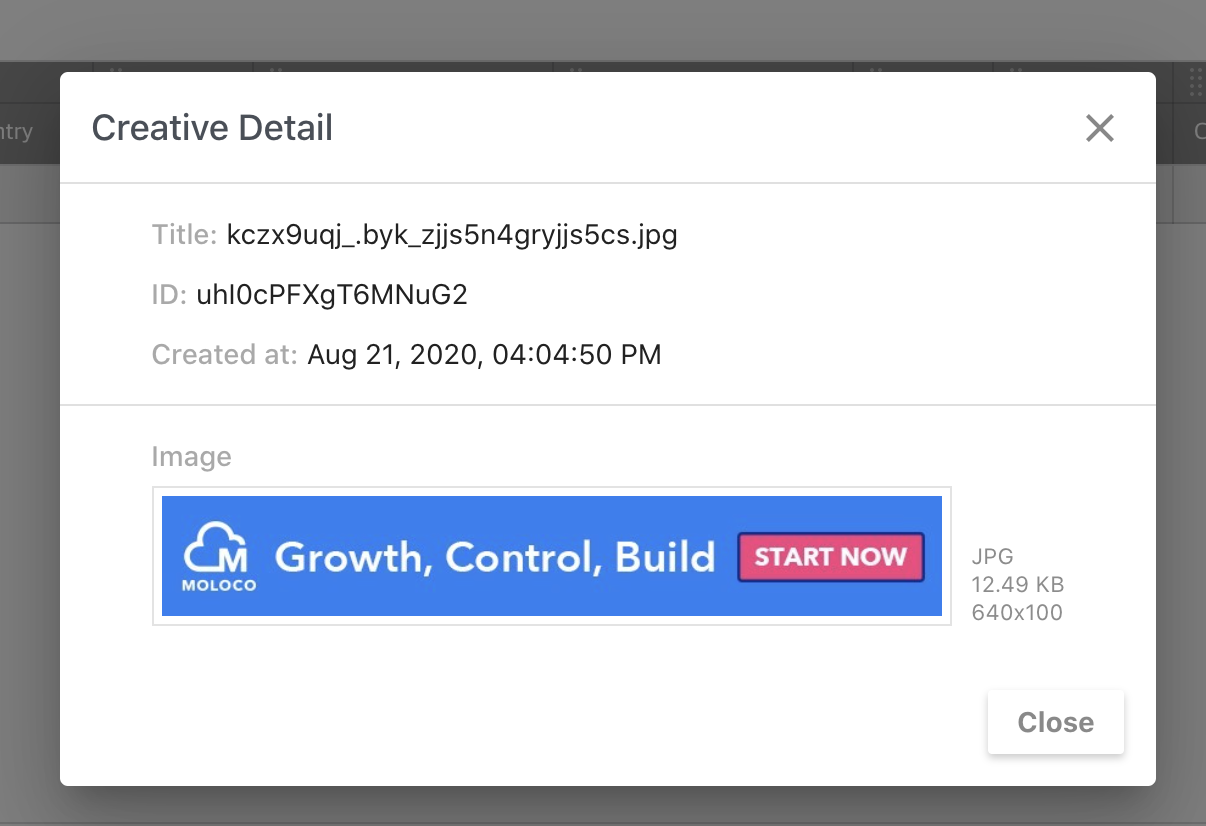 MOLOCO Cloud continues to strive to provide the best service with regular feature updates and improvements.
Thank you,
MOLOCO Cloud Team