Moloco Cloud DSP Release Note
There has been an update of features for Moloco Cloud DSP which has been released on October 13, 2020.
Updates
Adding Tracking Links to the Campaign
You are now able to add tracking links during the campaigns set up
Use the tracking link feature within the campaign to implement on a campaign level

Adding Tracking Links to the Creative Group is no longer required. Please refer to the manual below for more information.
Report, Analytics Update
The campaign type information can be found in the Report and the Analytics menus
You are able to monitor the Cohort ROAS for Re-Engagement campaigns
Re-engagements events are set to clicks

Setting an Event for ROAS Optimization
To measure your ROAS Optimization more accurately, you are able to select a specific event to optimize towards as long as that event also has a revenue value.
You may select any event that has sent their revenue value at least once in the past 30 days.
For campaigns currently optimizing towards ROAS, a list of events currently being used for optimization will be displayed. If the optimization is set to a different from what you intended, you may the event. If there is no event sending a Revenue value, you will see a warning message in the Edit menu.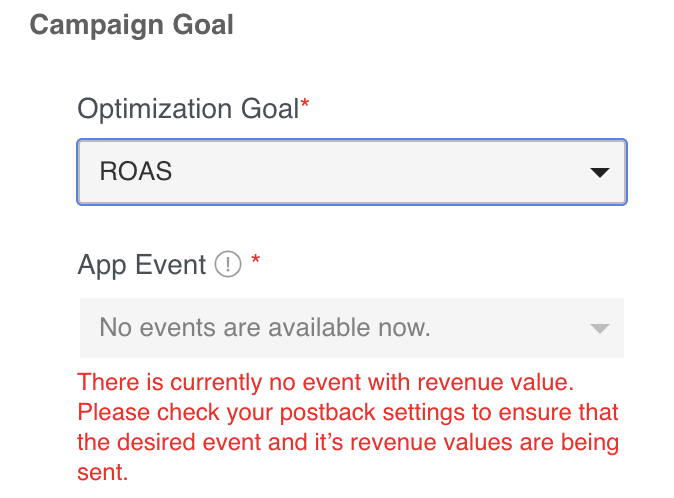 Pasting a list of App Bundles using the App filter
You may now paste a copied list of app bundle IDs to the Custom Target

Copy the App Bundle IDs separated by commas or spaces, then paste them into the designated area
MOLOCO Cloud continues to strive to provide the best service with regular feature updates and improvements.
Thank you,
MOLOCO Cloud Team