Users for Moloco Cloud are divided into Owners and Members.
The Workplace Owner acts as the overall workplace admin and will have access to all Ad Account settings as well as view or edit the user settings for all users in that workplace.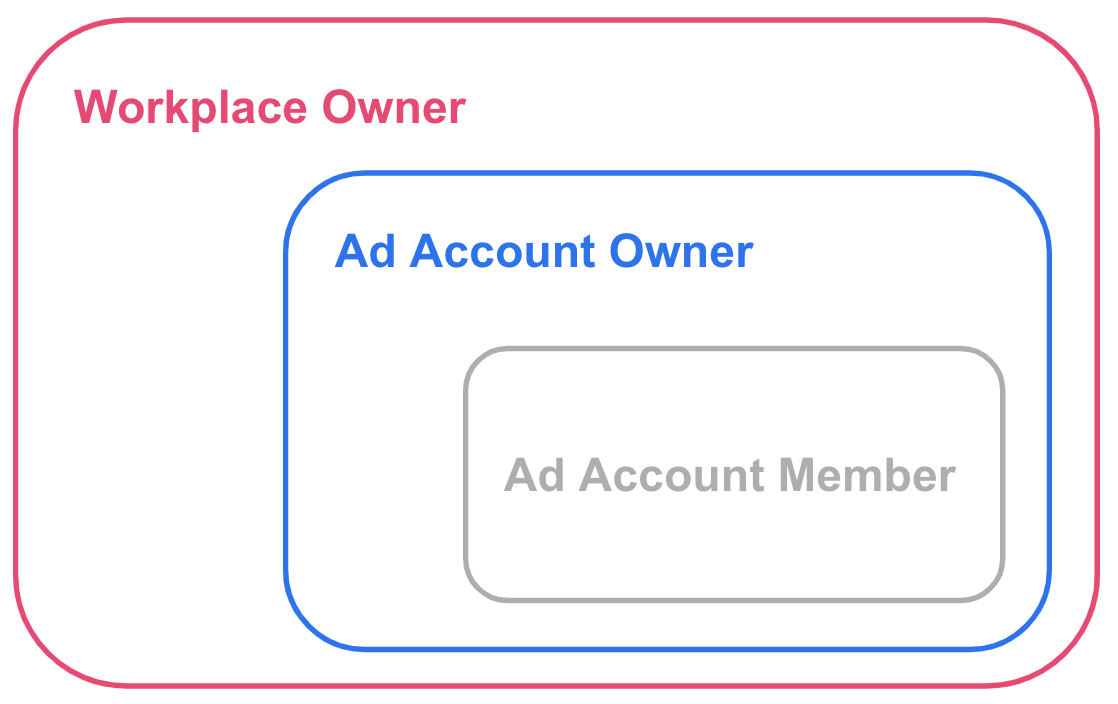 Ad Account Users
There are two types of roles for Ad Account users: Owner and Member. Depending on the role, the user will have different levels of access.
Role

Description

Owner

View all users of that Ad Account
Invite new users and assign their role
Edit information of all users of that Ad Account
Remove users

Member

View all users of that Ad Account
Invite new users only another member
Edit you own information (name, email)
Creating a New User
Note Though all users can invite new users to an Ad Account, not all users can assign user roles.
Workplace Owners can invite users as well as assign user roles to any Ad Account (owner or member).
Ad Account Owners can invite new users as well as assign user roles to the specific Ad Account they are the owner of.
Ad Account Members can invite new members to the specific Ad Account they are a member of but can only invite them as another member.

Select the Ad Account you want to invite users to.

Select the Settings tab.

Select the User tab on the left side menu.

Click Invite.

Fill out the user's email address, name and select the role. (Only Workplace and Ad account Owners can assign a user role).

Note: An invite email will be directly sent to the new user's email address. Once the user has set up a new password, the user will have access to MOLOCO Cloud. Please set up your account as soon as the invite email has been sent.

The new user's Name and Role may be modified by clicking the Edit button.
Initial Password Setting
If this is your first time logging into Moloco Cloud after creating an account, you need to set up your password. Let's learn how to set up your initial password.
Note: If you forgot your password, you can select Forgot Password from the to reset your password.
An email will be sent to your registered email address from our Moloco Cloud Team (noreply@moloco.cloud) to create a password.

Click Create your password that is in the email.

Once you have entered your new password from the link in the email, click Reset your password to create your password.

Click Back to the login page to connect to Moloco Cloud and log in with your newly created password.