Dear Moloco Cloud DSP users,
We would like to announce the following updates to the Cloud DSP. The following changes are effective starting July 27, 2023.
Video creatives are automatically transcoded upon upload
We have updated the transcoding process under the hood for video creatives to reduce time to upload and optimize video quality. Under the new process, videos you upload to the Cloud DSP are automatically transcoded to be under 10MB for compliance with the creative requirements from different ad exchanges. To learn more about the creative requirements for video creatives, see the video creative guide.
In the rare event that your video has failed to transcode successfully, the status of the video creative shows up as "Failed to upload" under Creatives > Video > Creative status. You have the option to upload a different file. To learn more about the different creative statuses available on the Cloud DSP and how to troubleshoot, see the creative review status guide.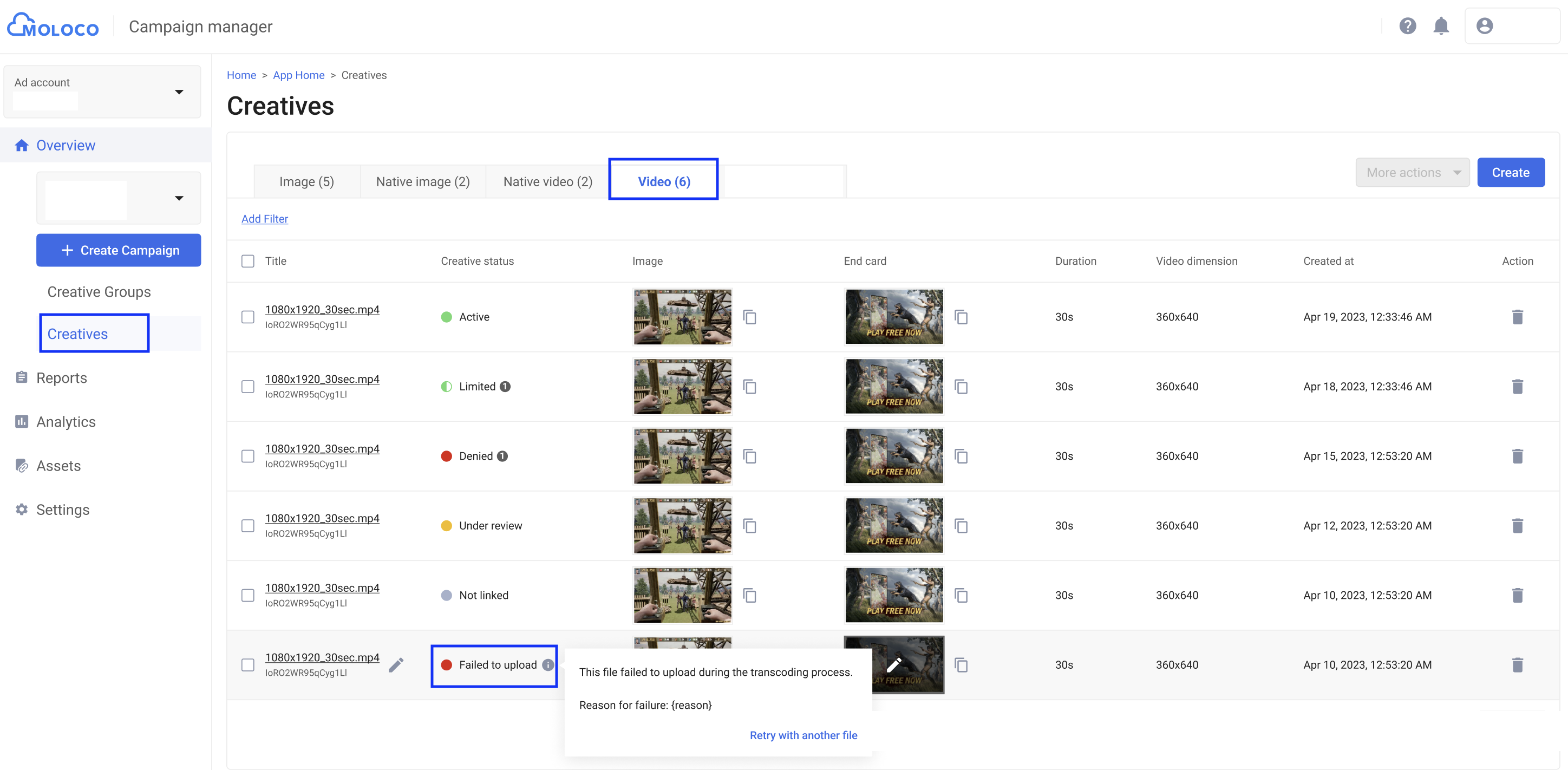 The Cloud DSP team is always striving to provide the best service with regular feature updates and improvements.
Thank you,
Moloco Cloud DSP Team