Dear Moloco Cloud DSP users,
We would like to announce the following updates to Cloud DSP. The following changes are effective starting June 29, 2023.
New measures are in place to validate tracking links
We have revised the tracking link validation process to be more robust against human errors. All existing tracking links have been automatically assigned the MMP of the app they are linked to and this can't be modified unless you submit a request with one of our representatives. In addition to the corrections we have made to any existing tracking links, the following measures are now in place to ensure the tracking links you register with us are accurate.
Appsflyer tracking links
You will be unable to register or update any Normal tracking links with an app_id value that is different from the app's MMP bundle ID. When a mismatch between the two values is detected, an error message is displayed during the registration process. For more details, see the Appsflyer tracking link validation guide and the troubleshooting guide.
Adjust tracking links
You can register the following types of tracking links: Regular, Universal, and Branded. For Universal and Branded tracking links, you are required to register the host value at the app registration stage before proceeding with the tracking link registration process. Before registering a new tracking link, go to Apps and click Create to register a new app first. On the New App page, selecting ADJUST for MMP displays Universal link host and Branded link host where you can enter the host value for your Universal and Branded links respectively. For more details, see the Adjust tracking link validation guide and the troubleshooting guide.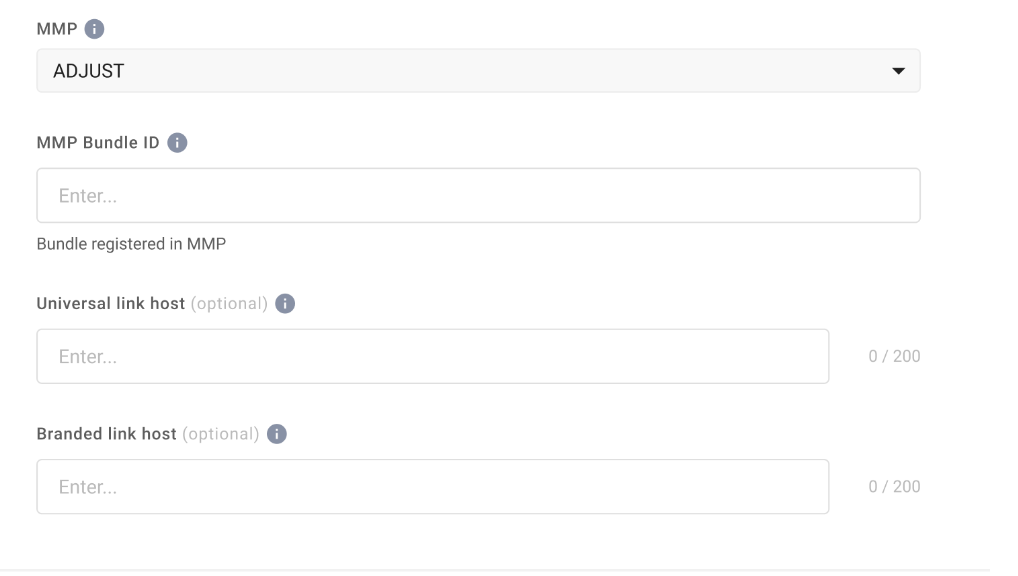 Updates have been made to creative and creative group settings
In an effort to streamline the process of uploading creative assets and creating creative groups, we have made updates to the creative upload and creative group creation processes. You can create multiple creative groups under Creative Groups by clicking Bulk creative group creation. This lets you upload individual creative assets or entire folders and assign those creatives to different creative groups you have created on the same page. For more details on all updates, see the creative settings guide and creative group settings guide.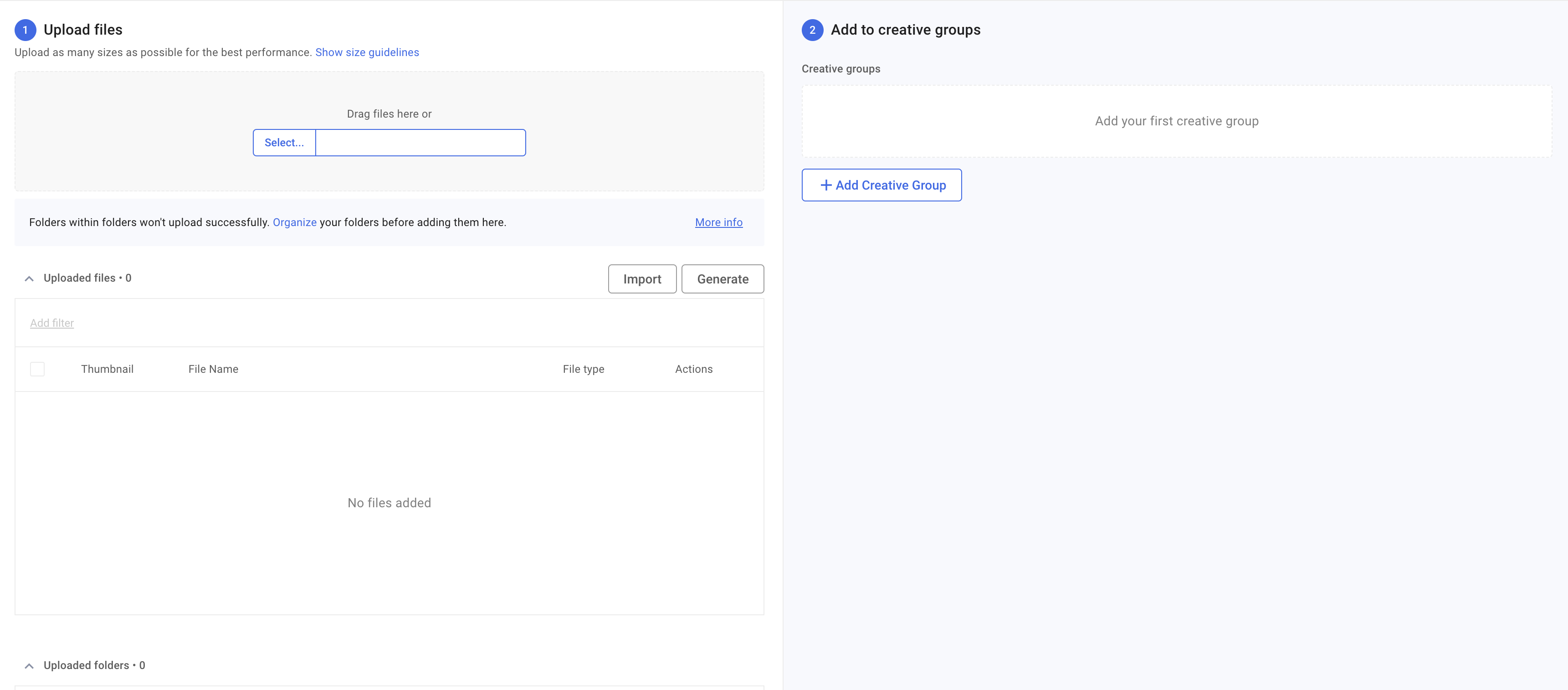 The Cloud DSP team is always striving to provide the best service with regular feature updates and improvements.
Thank you,
Moloco Cloud DSP Team