Better understand how users are engaging with your video ads with Engaged-View Conversions (EVCs).
In the constantly evolving world of digital advertising, video ads have become increasingly critical for performance marketing. For app marketers, measuring how users interact with videos is more important than ever, but the current methods of measuring clicks and views fall short.
To help marketers gain a deeper understanding of how users engage with video ads, Engaged-View Conversions (EVCs) are available for all Moloco advertisers.
EVCs occur when a user doesn't click but converts after watching 10 seconds or more of a skippable video or a skippable video from start to end, given that the video is less than 10 seconds long.
Key benefits
Through internal testing, Moloco found that engaged users are 4 times more likely to convert than users who skip ads before 10 seconds or don't watch to completion.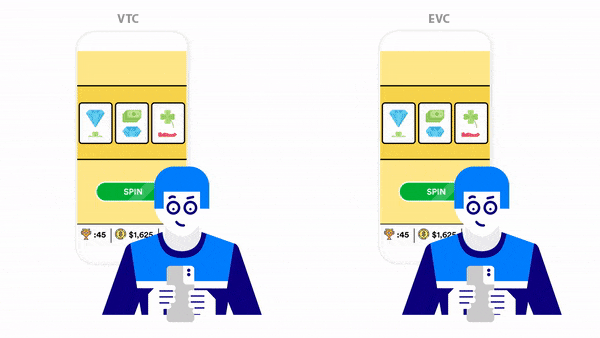 With the rollout of Engaged Views, marketers now have visibility to how users are engaging with their ads across views, engaged-views, and clicks. These insights will help marketers make informed decisions in shaping and refining their marketing strategy.
How we measure and report EVCs
EVCs adopt the same conversion window settings as your click-through conversions. For participating MMPs, Moloco sends engaged views via click tracking link. Engaged Views can be included as a metric in the campaign data report you can download from the Cloud DSP. To learn more, see Report overview.
Important: In the interest of providing you with the most granular visibility we can, we have updated our log data fields to support Engaged Views. See the log data guide to learn more about Engaged Views and EVCs in log data.
Frequently Asked Questions
Are Engaged Views and EVCs available to all customers?
We are unable to provide log data including EVC log data to our agency customers. As an alternative, agency customers can reach out to their Moloco representatives for aggregate data including EVCs.
Are Engaged Views and EVCs available for all campaign types?
At this time, Engaged Views and EVCs are only available for User Acquisition campaigns for both Android and iOS.
Are Engaged Views and EVCs supported in all ad formats?
At this time, Engaged Views and EVCs are supported only in skippable video interstitials.