Dear Moloco Cloud DSP users,
We would like to announce the following updates to the Cloud DSP. Updates are effective starting June 1, 2023.
Revenue metrics calculation for ROAS-optimizing campaigns has been updated
For all campaign types, revenue metrics for cohort analysis displayed on the campaign overview page had been calculated from all revenue-tracking events included in the MMP postback data. With this update, revenue metrics for campaigns optimized for ROAS are calculated from only those events selected as campaign goals. This is intended to provide more accurate information about campaign performance. Note that this update only applies to campaigns optimized for ROAS and there are no changes to the way revenue metrics are calculated for all other campaign types. To see the updated revenue metrics for campaigns optimized for ROAS, go to Home > App Home > Campaign Home.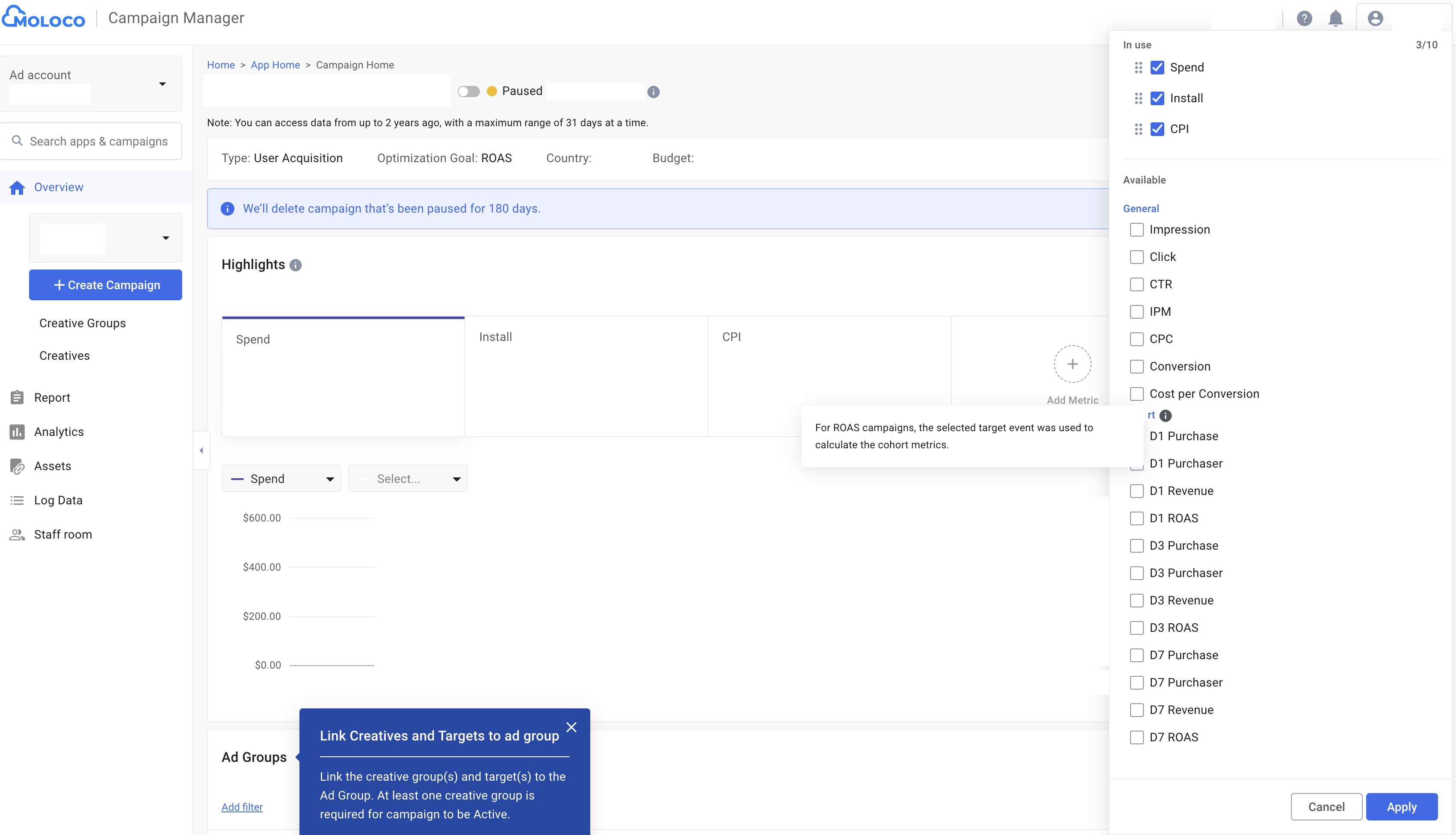 The Cloud DSP team is always striving to provide the best service with regular feature updates and improvements.
Thank you,
Moloco Cloud DSP Team