Dear Moloco Cloud DSP users,
We would like to announce the following updates to Cloud DSP. The following changes are effective starting May 25, 2023.
New targeted country options are available for campaign creation
Previously, users were able to choose one of two options for campaign creation: create a single campaign targeting a single country or create multiple campaigns targeting a single country. We have expanded the targeting options available to let you create a single campaign targeting a single country, a single campaign targeting multiple countries, or multiple campaigns targeting multiple countries. This update is intended to clear up any and all confusion around the single vs. multiple targeted country options and allow for full flexibility when it comes to selecting countries to target during campaign creation as well as updating selections after campaign has been created. For more details, see the campaign creation guide.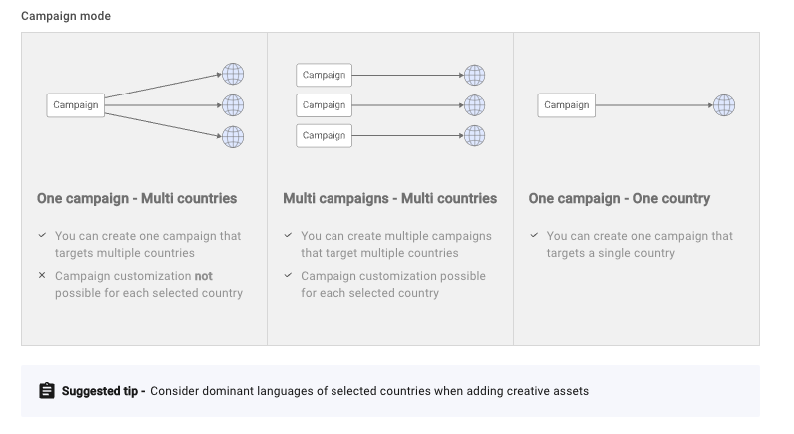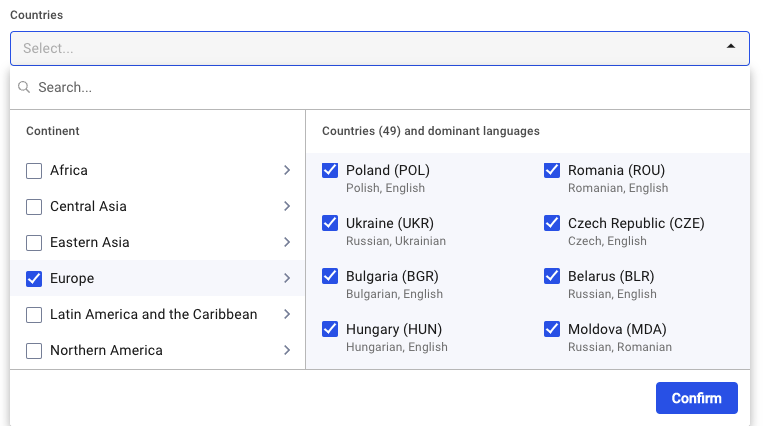 Additional countries are available for location targeting
Location targeting was limited to locations in the US and South Korea. Now, you can select locations in other countries when creating targets for your campaigns. At this time, you can select locations in the following countries. To learn how to select locations to target, see Target settings and user lists.
Argentina
Australia
Austria
Brazil
Canada
Czech Republic
Denmark
Finland
France
Germany
Greece
Hungary
India
Indonesia
Italy
Japan
Mexico
Netherlands
Poland
Romania
Spain
South Korea
Sweden
Thailand
United Kingdom
United States
Vietnam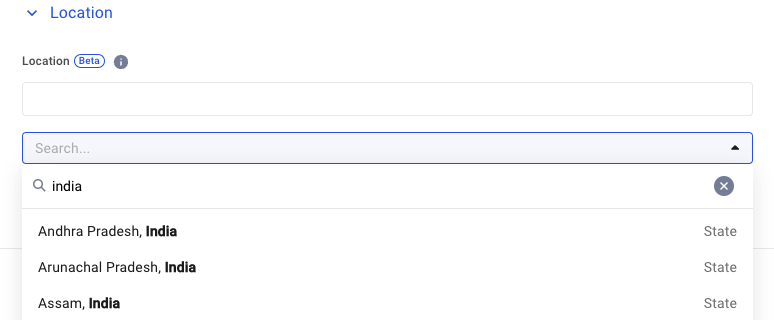 The Cloud DSP team is always striving to provide the best service with regular feature updates and improvements.
Thank you,
Moloco Cloud DSP Team