Moloco Cloud DSP Release Note
There has been an update of features for Moloco Cloud DSP which has been released on December 8, 2022.
Setup checklist to launch the first campaign
Highlights the set up checklist from creating an Ad Account to Campaign Launch

The setup checklist is located in the Overview section for all users who have created new ad accounts, apps and campaigns.

You can easily prepare to launch a new campaign by following the suggested guide.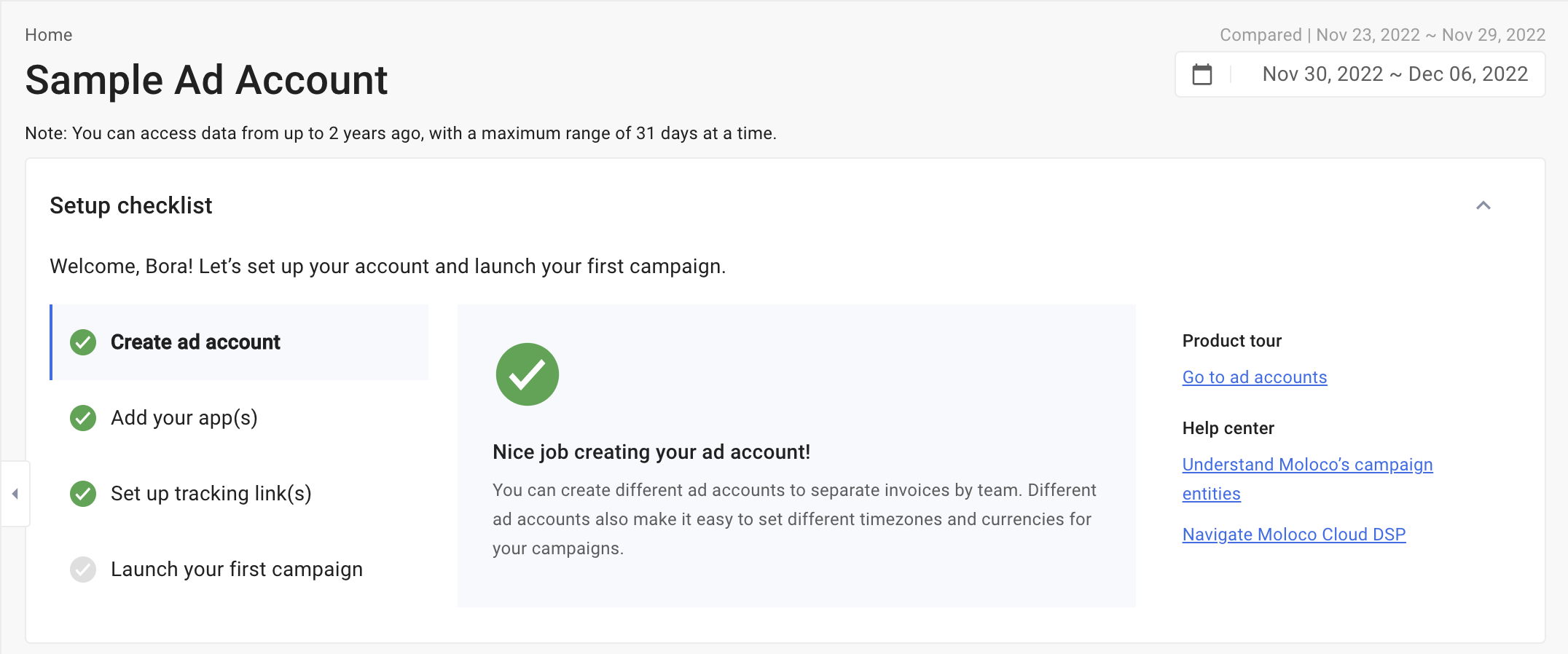 New Template for Auto-Generated Creatives
Generate all necessary sizes of creatives that will be a variation of the native image assets.

Set the different required fields of Auto-generated creatives such as the the company name, app name, etc.

The actual preview image of the auto-generated creative is provided.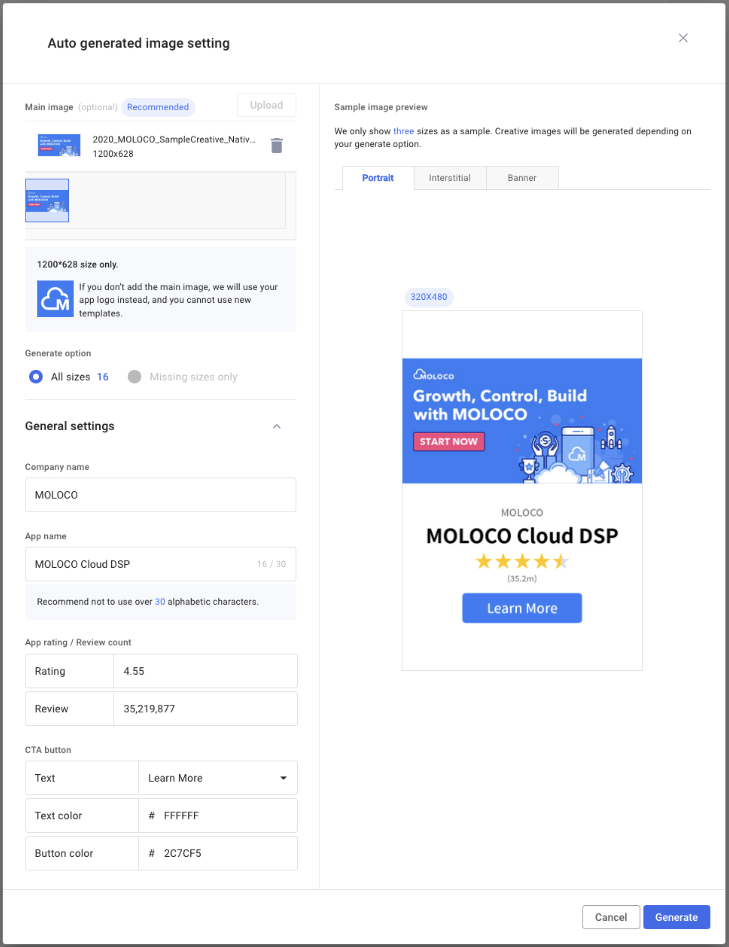 Updated to a more Intuitive Menu (UI)
The previous multi-structured complex menu has been restructured to help users better navigate more efficiently.

The Ad account menu has been moved to the Lefthand Navigation Bar.

The Settings have been moved to the upper right corner.

Please refer to the below screenshot for reference.
Notice Updates for Upcoming Deletion Dates under the Data Retention Policy
Refer to the deletion date of Campaigns, Targets and User lists that have not been used for more than 180 days.

Our Moloco Cloud DSP team continues to strive to provide the best service with regular feature updates and improvements.
Thank you,
Moloco Cloud DSP Team